Grafana integration for digital signage
Get Grafana Cloud charts and graphs on screens with complete security using our Grafana integration for digital signage. Your sensitive, strategic data stays private, while you can display Grafana charts on signage TVs in seconds. Help your teams see the data they need so they can grow your business.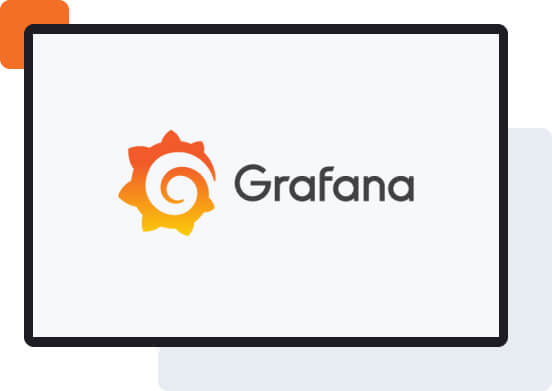 BENEFITS FOR BUSINESSES
How can our Grafana
integration for digital signage help you?


Top notch security
You need security for your confidential business data. Our Grafana integration for digital signage delivers the guarantee your corporate security strategy requires. Specifically, all your charts and graphs remain private as you don't use a publicly available URL to get your data on signage screens. Also, all passwords get hashed and secured so you don't have to worry about your Grafana accounts getting compromised.
Show up-to-date data
Get data almost in real time as you set how often you want your charts and graphs to refresh. When your team strategizes, they need data they can use – and that means analyzing up-to-the-minute information. Using the 'Refresh Interval' option in our integration lets you decide how often updated critical information reaches signage screens across the company. It's as easy as clicking a button.
Show useful content during internet outages
Our integration lets you select a fallback image that appears on signage TVs in case your internet connection gets disrupted and Grafana can't load. Select informative content, such as advertisements for training opportunities, in order to keep teams engaged with your company culture.
Yodeck badges and awards

BLOG
Read Our latest news
Discover how digital signage solutions can empower your SMBs by engaging customers, boosting sales, and enhancing brand awareness!
In the world of digital signage where seamless performance is paramount, Raspberry Pi 400 stands out as a versatile and…
A Raspberry Pi screen is one of the first things you'll need, regardless of what you're using your raspberry pi…