When hungry customers visit a drive-thru, they're looking for an experience that's quick and convenient, while satisfying their cravings. Digital menu boards give you the opportunity to deliver exactly that.
But digital drive-thru menu boards do a lot more than just show customers what's on offer. With their visually stimulating, easily updated, and often interactive screens, they can keep your customers entertained while boosting sales. And when it comes to convenience, they're a win-win for both you and your customers, too.
Here, we show you how you can put digital menu boards to best use in your drive-thru. We share some key tips and things you'll need to get started and showcase some ideas you can make a reality with Yodeck.
But first, let's start with the benefits.
Why Use a Digital Drive-Thru Menu Board?
In short, digital menu boards improve the experience of drive-thru customers, while boosting your revenue. Here's what you can expect your menu boards to achieve.
Ensure your brand looks professional and welcoming. Customers pulling into your drive-thru want to know they're getting quality—and that starts with your signage. If it looks shabby, weather-beaten, and sad, what should customers think of your food? Set their expectations high by making sure your signage gives them the best impression. With its opportunities to share sumptuous visuals and deeper insights into your brand, Yodeck's digital signage is the most effective way to do that.
Deliver convenience to customers by scheduling relevant content throughout the day. Customers want to see only the products that are available right now. You make their life a lot easier by only showing the content that's relevant to them when they're making their order. Yodeck allows you to schedule your signage so that you don't have to worry about changing it throughout the day.
Increase sales by making food look irresistible. In a recent Yodeck survey of US restaurant owners, 86% said that their sales have increased thanks to digital signage. Boost yours too by showcasing irresistible special offers to increase upsells and cross-sells. Studies have shown that over half of customers want to know more about the items shown on digital signage. Your quality visuals can tempt customers into impulse buys.
Entertain or engage customers while they wait. A bit of a lag is inevitable between when customers order food and when it's ready. Yodeck's digital drive-thru signage can reduce the perceived wait time, by showing them compelling media while their meal's being prepared. Alternatively, encourage customers to use this time to engage with you online. You'll boost your reach and increase loyalty.
Update your menu boards easily and remotely. If your product range changes, your drive-thru menu needs to, too. With Yodeck digital signage, you can update all your menus across all your franchises at the same time—no matter where you are.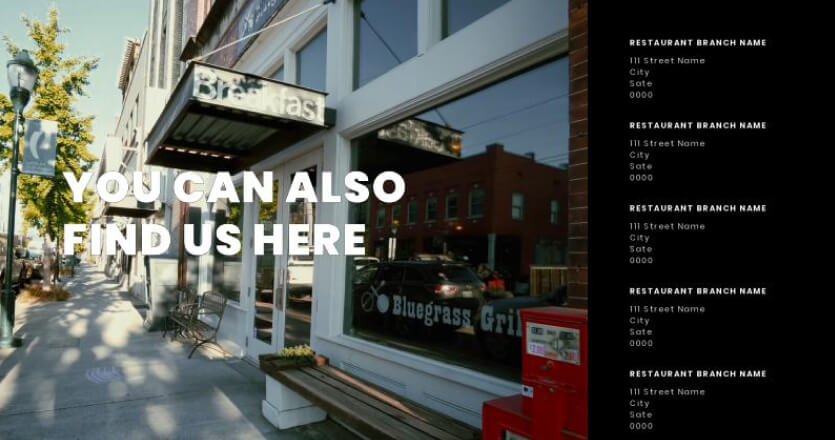 What You Need for Your Drive-Thru Menu Board
To get started with digital drive-thru menus, you need just three things. Yes, it really is this simple:
Yodeck. Set up a free account with Yodeck and start exploring everything our digital signage can offer. You can design, manage, and update all of your signs straight from our content management system. When you pay for an annual subscription with Yodeck, you also get all the hardware you need to make your screen compatible. We call that the Yodeck Player, and it's powered by Raspberry Pi.
An outdoor-proof monitor. It might sound obvious, but too many restaurants get this wrong. You can use any monitor with Yodeck, but it does need to be weather-proof because it'll be spending all its time outdoors.

A Wi-Fi connection. To link Yodeck to your monitor, you'll need to be connected to Wi-Fi. But don't worry if you lose connection—your content will play as normal for up to a month.
That's it. Now, you're ready to start designing your digital menus. We have some tips and templates to give you some inspiration.
Ideas and Templates Your Menu Board Should Put to Use
One of the key benefits of digital menus is that they can make your menus visually appealing. But as you can add anything you like to your menu board, what customers actually see is completely down to you.
Here are just a few ideas you can use to make your menus fulfill their potential.
Make sure all your visuals are eye-catching and match your brand. Signage is an opportunity to showcase your brand at its best. Put your identity front and center by highlighting your logo and social media handles, and by maintaining a consistent feel across all of your displays. At Yodeck, we make high-quality visuals easy. Use one of our templates as a starting point—or to inspire your own creativity.
Use video while customers wait to tell the story of your brand and products. Brand videos are a great way to engage your captive audience. Show them stories of how your company was founded, share recipes, or guide them through where your ingredients are sourced. They'll get a deeper understanding of your values as a business, boosting their loyalty.
Put your highest-value offers in a prime position. If you're looking to upsell customers or trigger impulse buys, you'll want to encourage them to buy products that have the biggest impact on your bottom line. Make sure customers see these first—and that they look irresistible.
Direct your customers to your other stores. Have other outlets across town? Use this opportunity to let your customers know. You can show them maps to your drive-thrus, or give them a preview of what the place is like with video.
Finally, get creative. You can do whatever you want with your digital signage. Add video, pdfs, slide decks, or any images you choose.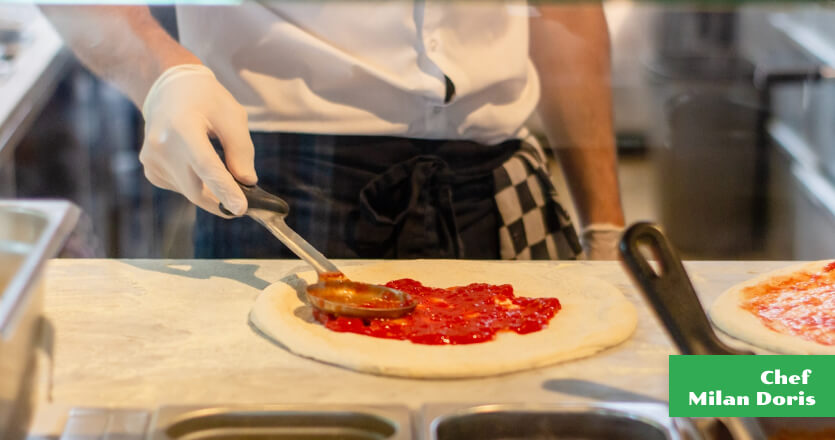 Why Digital Signage is Better with Yodeck
At Yodeck, we make digital signage easy. Whether you're just starting out with digital displays, or you've been using another provider, you'll be amazed by how effortless Yodeck makes it.
Instantly update all your screens. Don't worry about attending to every sign in your drive-thru or franchise when it needs updating. Update them all centrally from Yodeck, no matter where you are.
Create visually appealing displays at the click of a button. Our library of apps and templates makes creating digital displays effortlessly. Get started today with our ready-made menu boards, or get creative and build your own from scratch. 
Don't pay for your first screen. If you're just using one screen, you won't pay a penny. But you can scale up to as many screens as you can manage.
See for yourself just how easy it is.