Learn all about the services of digital signage integrators, how they help businesses with digital signage systems and whether you need one to succeed.
You probably already know that, in the right hands, digital signage has the potential to generate amazing results. What most people aren't aware of is the multitude of moving parts and stakeholders involved in deploying a new digital signage system. That's where digital signage integrators come into play.
A digital signage integrator can help you set up a complete digital signage solution from start to finish while maintaining an overview of the project, or take on individual elements of a digital signage solution depending on your needs.
From technical support and training courses to strategic content planning and creative design, digital signage integrators offer a wide array of digital signage services that you can mix and match to achieve your goals.
But before we get into all the different functions of digital signage integrators, let's start with the most fundamental question.
What is a digital signage integrator?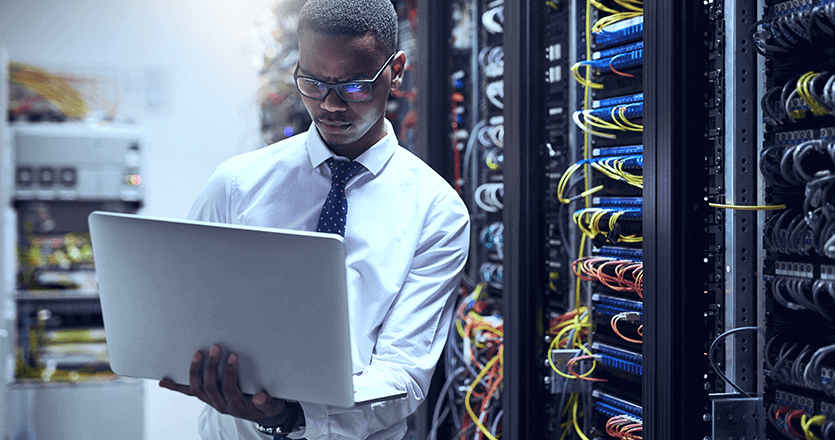 The purpose of digital signage integrators is to provide a 360-degree digital signage solution for your business, undertaking all aspects of its implementation from installing hardware and setting up software to creating engaging content and providing support.
Before designing a solution that suits your needs, they will need to assess your objectives, target audience and content requirements. This information will be crucial to choosing the right software and hardware components while minimizing digital signage ownership costs.
You can rely on the expertise of digital signage providers to ensure that all the different parts work together faultlessly and that the installation process does not interfere with your operations. Moreover, they will guide you through developing a consistent content strategy, often offering practical advice on using templates and layouts or even choosing color schemes and media that match your brand identity. Finally, many digital signage integrators provide thorough training and on-going technical support.
In short, a digital signage integrator will assess your needs and goals, tailor a bespoke digital signage solution and undertake all aspects of its implementation, from installing hardware to designing your content.
Below we'll break down all the different ways in which a digital signage integrator can help you set up a digital signage system.
The Different Functions of Digital Signage Integrators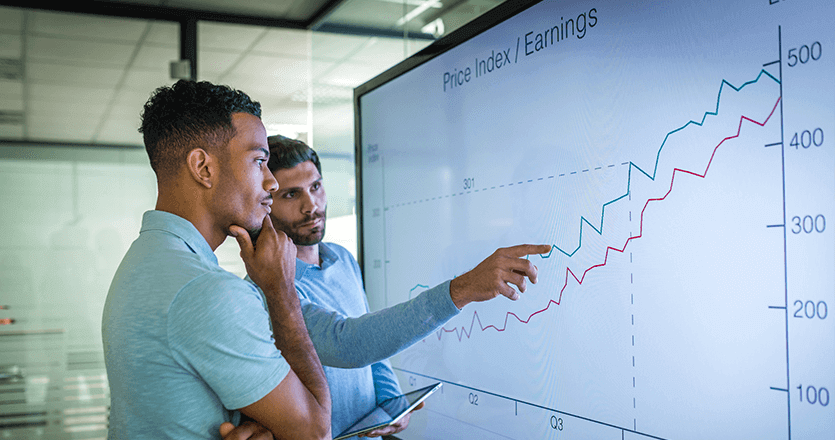 As mentioned above, most digital signage integrators have the capacity to offer complete solutions for any kind of business within any industry. However, that doesn't necessarily mean you have to commit to an end-to-end solution. You can actually choose to tackle different aspects of your digital signage service internally to reduce costs and stay in control.
So what do digital signage integrators do exactly? Here is what you can expect to get when deciding to partner with a digital signage provider.
Digital signage hardware
One of the first actions of a digital signage provider will be to choose, source and install all hardware components necessary for a seamless workflow. This could also include network cabling, screen installation, or even a study on the optimal digital signage screen locations for your business.
Security
Digital signage integrators are responsible not only for the physical security of your hardware but also for ensuring that your online data is secure at all times. This may mean frequent security audits, safeguarding your operating system and choosing a digital signage application with advanced security features.
Technical support
Through online and offline channels, trained experts will be working closely with your team to deal with technical issues, monitor the state of your hardware and manage repairs and maintenance when necessary. In addition, most digital signage integrators provide extensive training on all aspects of the digital signage service.
Content development
After examining your brand guidelines and target audience, digital signage integrators will create, schedule and deliver relevant and engaging content that will captivate your customers. On top of that, they will monitor the performance of the published content and adjust your content strategy accordingly.
Digital signage software
Obviously, all of the above won't mean much without choosing the right digital signage software. Perhaps the most important task of digital signage integrators is researching and assessing digital signage suppliers to pick the best digital signage service for your business needs.
Still, you should definitely be participating in this process to assess all your different options. After all, your business is going to be the one benefiting from (or struggling with) this software. You can start by trying out Yodeck right now; setting up your first screen is absolutely free.
What digital signage integrators look for in a digital signage software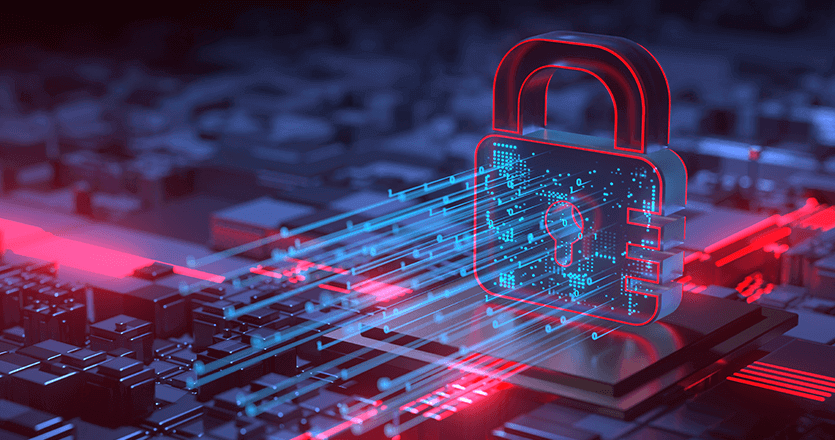 Ιntegrators will need to partner with a digital signage software provider that will serve your long-term business objectives in the most effective and cost-efficient way. Regardless of whether they choose a white-label digital signage solution or serve as a digital signage reseller, one of their primary concerns will be ensuring that the hardware used is secure and reliable. Moreover, the software needs to be easily customizable with use cases applicable across several industries. Finally, the overall cost and deployment time will certainly be pivotal to determining the best option. 
Different businesses might have different needs but, in general, there are some digital signage software features that will be paramount to your digital signage success.
Managing and scheduling content over hundreds — or even thousands — of screens is simply not feasible without an online centralized platform that you can access from any PC.
Features like firewall and password policies, storage encryption, IP address restrictions, two-factor authentication and remote player lockdown will guarantee the security of your data.
Choosing a turn-key digital signage solution that will allow you to easily manage multiple screens and accounts is vital to both digital signage integrators and their clients.
As your business grows, it's important to make sure that your digital signage software can accommodate new needs and that adding and managing new screens is completely effortless.
Your digital signage software should provide ready-made templates, layouts and apps so you can create and publish attractive content with just a few clicks.
Last but not least, the pricing of the digital signage software will play a significant part in the total ownership cost, the profitability of digital signage integrators and the scalability of the project.
In short, it will all come down to choosing a software that's straightforward to join, easy to deploy, effortless to manage and, of course, profitable to sell.
Yodeck's digital signage solution for integrators checks all the boxes above and many more. Start working with us today and offer a complete digital signage service to your customers.
The Verdict: Do you really need a digital signage integrator?
Getting started with digital signage doesn't necessarily mean that you will need a digital signage integrator. You can always opt for a plug-and-play digital signage solution that requires little to no prior experience.
However, not every customer can be self-served. Some businesses just don't have the staff or time to invest in managing and maintaining a digital signage system – especially in large-scale projects. Leveraging the expertise of a digital signage integrator will allow you to effortlessly deploy a digital signage system without burdening your resources.
Ultimately, whether partnering with a digital signage integrator is a good idea or not, depends on your business objectives and your available resources.
Either way, one thing is for certain; you are going to need an affordable and user-friendly digital signage solution that will allow you to publish your content across any number of screens in a matter of minutes.