Digital signage video wall
Stand out from the crowd with a stunning digital signage video wall for your shop, restaurant, hotel, office or venue. Get that high-tech effect at a budget-friendly price with guaranteed reliability.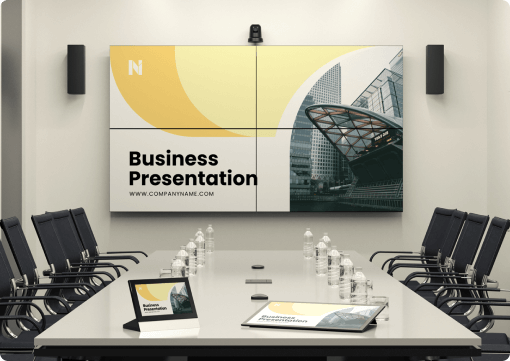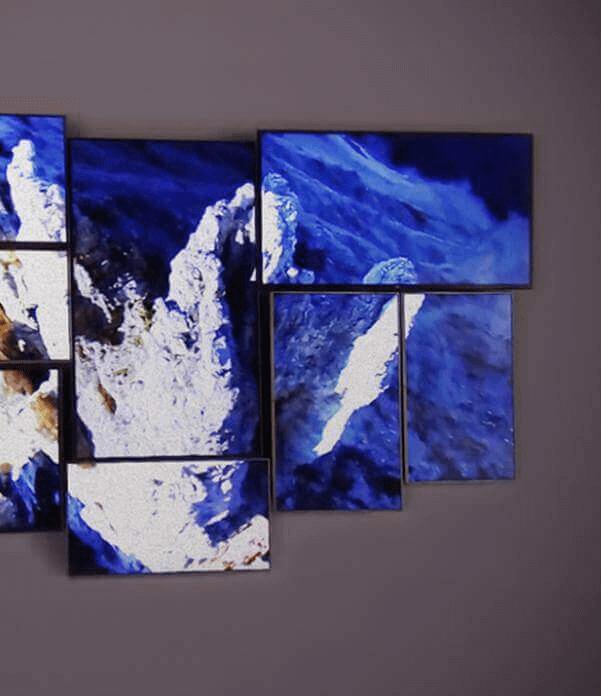 Why set up a digital signage video wall?

Ways you can use
a video wall for digital signage


Upgrade your interior design
Give your shop, restaurant or reception area a sleek, modern look, at an extremely affordable price. Set up your TVs and you're good to go.
Promote your brand
Use playlists that highlight the unique experience only you can offer your clients. Simply display media, such as corporate videos, on a video wall digital signage.

Showcase business milestones
Set up a video wall display to promote key business milestones. For example, show playlists of successful corporate events or fashion shows.
Display digital art
Revolutionize the aesthetic of your space by using a video wall for NFT art. Also, showcase local artists or charity auctions to support your community.

Deliver your message effectively
Using a video wall system ensures viewer engagement. What's more, you can deploy touch screens and incorporate new interactivity features to create unforgettable experiences.

Impress customers and visitors
Integrating video wall signage in your marketing strategy wows viewers as soon as they enter your business. Make them remember you!
Benefits of using video walls
How do you set up
a digital signage video wall?
If you want to experience the benefits of an impressive video wall that wows
your customers and visitors, just follow the guides below!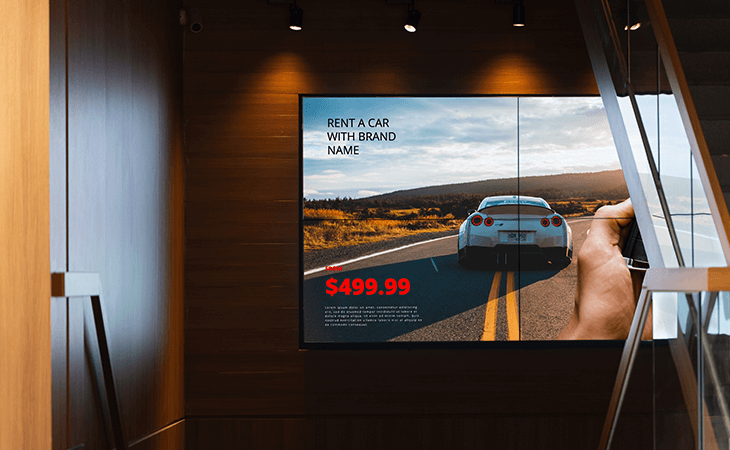 Simple setups
Just starting out? For simple video wall installations,
with a matrix of 1×3, 3×1, 2×2 screens, etc.,
and up to 4 screens, follow these easy steps!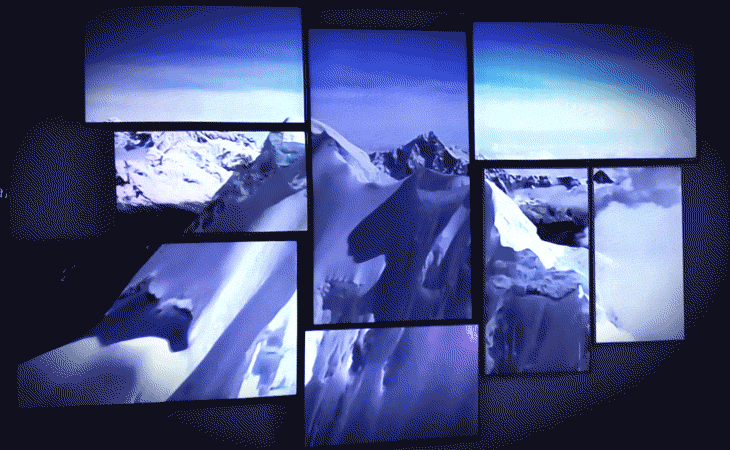 Pro setups
Feel like an expert? Then go ahead and get creative!
Set up an advanced multi screen video wall by following these steps,
with all the nitty-gritty details for tech-savvy pros!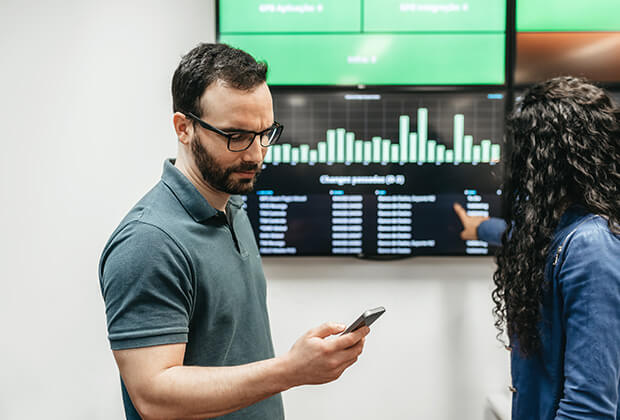 Added-value resources
for video wall signage