We know exactly what you want for 2018. A nifty new media expiration feature. Well, maybe that and a few other things.
Our latest software update will definitely cover your needs on the first point, and as far as your digital signage goes, there are a few more things that we know you are going to love. And that's a great start, right?
Yes, despite the chaos of the Christmas holidays, we have been busily preparing our latest update for Yodeck, and it's here! We think we've got just what you need, and a little bit more. So, without further delay, here are the juicy details.
Media expiration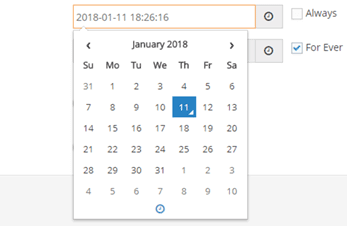 Have you ever wanted specific content like an event, promotion or advertisement to stop playing automatically on a given date? Well hey presto, your wish is our command! Media expiration!
With our new Media Expiration feature, you can now set a "Valid after", and a "Valid before" date, so that you can precisely set when each Media content item will be active or inactive. As soon as you use it once, you won't be able to live without it.
New subscription plans: a heads up
As Yodeck ambassador Bob Dylan* says, the times they are a-changin. Yodeck is evolving and the needs of our great customers are as well. That's why we want to give you a heads-up about two new pricing plans which we will be announcing in our next scheduled release on February 16.
Yodeck has been available for over two years now. During that time, both the customer base and partner base have grown significantly, requiring advanced features that, simply put, cannot fit in our current pricing structure. And last month's survey that we conducted confirmed our gut feeling that a change is needed.
That change is our two new all-singing, all-dancing "Pro" and "Enterprise" plans. These will cover the more complex needs of digital signage professionals and larger enterprises. Don't fear, however, we will of course keep our existing "Standard" plan at the same great price.
Read more about our new pricing
Sub-playlists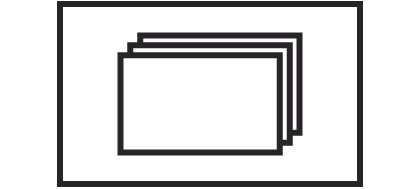 So what is coming with the new plans? If you have lots of content, you need to manage them efficiently. That is why we are preparing some new, elaborate tools to help you out.
Adding Playlists as items in other Playlists is the first feature that will be part of our new "Pro" and "Enterprise" subscription plans. Until our new plans are available, you can freely test and use this feature and see if it works for you.
Release Notes
You can now use Playlists as items in other Playlists. This is available for free, but it will soon be part of our "Pro" and "Enterprise" plans (to be announced soon).
Added Media Expiration for Media with two new fields: "Valid after" and "Valid before".
Added SAML support, to be released under the "Enterprise" Plan in V10 (Feb 16th).
Also added 2-Factor Authentication support, using Google Authenticator, to be released under the "Enterprise" Plan in V10 (Feb 16th).
We removed the Password Policy feature from the "Standard" plan for all customers that did not already used it. It will be available again under the "Enterprise" Plan in V10 (Feb 16th).
Separated Monitor access to 2 Permissions, "Monitor (Configuration)" and "Monitor (Content)", so that Content Manager can view and assign content to Monitors, but not view or change deployment-related settings.
Change the login screen to allow for additional features during login, namely SAML, CAPTCHA and two-factor authentication. The login now remembers the last User logged in on this specific browser session.
Added icons to on-screen status messages, and an option to hide the text and only show the icons, if the text is too intrusive or for Whitelabel Partners marketing Yodeck in non-English regions.
Media failed downloads are now resumed (except YouTube), to compensate for bad connections.
Support for multiple video walls (or multiple synced UDP streams) on the same network.
Also
Partners can now optionally enforce ReCAPTCHA at 3 distinct locations: login, password change and signup forms.
Partners can now restrict IP addresses that are allowed to login to their Partner Account.
We now support using a CDN for Media downloads. You can also create your own CDN using our "Content Relay Server" guide, essentially a Accelerator Proxy for fetching Media files.
For the two Clock Apps, you can now set a timezone explicitly that can be different from the timezone of the Player.
Modified billing process so that items in invoices will appear differently. Also, dates for service periods billed are clearly depicted within invoices, as well as units purchased or sent for free.
Increased watchdog check interval in Player after consecutive reboots, to prevent constant rebooting with problematic cases.
Improved installation code for software updates in Player to a) prevent some cases of corruption, b) make it smaller/faster, c) work flawlessly in case the screen is "Turned Off".
Streams that may change resolution are now updated correctly on playback restart.
The Player's firewall is now properly configured for all UDP video streams (multicast, unicast, etc).
Fixed an issue of Pixie Image Editor manifesting in Internet Explorer 11.
Fixed a UI issue with the Playlist editor, with "reel" showing scrollbars when using zoom on the browser.
Our encoding service now identifies password-protected Office files and conversion fails gracefully.
* Bob Dylan is not really a Yodeck ambassador.