Content management software has become one of the most powerful weapons in your business arsenal.
With the rise of the digital space, businesses are churning out more content for their customers and target audience. Technology has made it easier for them to publicly post text, images, videos, audios, and more on websites and other channels. This, in turn, helps businesses connect with their audiences and liven up engagement between the two sides. But with the volume of content popping all over the internet, you must make sure that yours would stand out. Fortunately, content management software (CMS) can help you with that task.
What are the Main Features of Modern Content Management Software?
Currently, the demand for such software will reach $36.39 billion globally at the end of 2020. So why is content management software important? This solution will help you launch, manage, and optimize digital content across multiple platforms at the same time.
There are hundreds of CMS to choose from with their own sets of tools and functions for digital content management. However, there are some basic features that most of them have in common. So, here's a list of those features and how you can use them to your advantage.
1. Easy administration controls with content management software
The magic usually happens within the admin dashboards. This is where you manage all tasks involving content production. This includes keeping track of scheduled content, monitoring site traffic and activities, adding functionalities within your channels, and more.
Taking care of all these tasks can be tough for just one person. However, one mishap can have your workflow stumbling down. By equipping yourself with the best content management system, you will find these administrative tasks easier to handle. It may even automate and streamline content production to reduce its complexity.
With easy-to-use administration controls, you don't need to be an expert on navigating content production and management. Content management software will be your assistant all throughout the process.
2. Built-in SEO tools
Search engines have their own algorithms that may factor your ranking in their searches. The higher your rank, the more exposure your content can get. As a result, you can attract more customers and clients in the process.
Hence, search engine optimization (SEO) tools have gained popularity among content producers in the past years. It optimizes your content to improve your ranking in web searches. Hence, one of the content management system best practices is the incorporation of SEO tools into their system.
Having such tools available from the get-go means you can save money from buying yet another software suite for SEO tools. Your CMS will already help you create URLs that work for both readers and search engines, add meta descriptions, page titles, and more.
3. Content personalization tools
Stand out from your competitors by making your content unique and true to your brand. This will help you reel in more visitors and customers for your business. Fortunately, CMS provides personalization capabilities to enhance your content.
While other content management software solutions offer pre-made templates, you can simply use them as a basis and then customize it later on. Yodeck, for one, allows you to copy and paste layouts and any other media, such as apps, images, videos, and more, into your content.
With these tools, you can turn your vision into a reality. These personal touches can make your content more dynamic while staying true to your company's identity.
4. Simple publishing controls and tools
When looking for a content management software, it is important that you also check out its publishing tools and controls. After all, having good content would be useless if it can't get published properly in the right channels.
The right software will let you create and publish different types of content from blog posts with custom layouts to landing pages with embedded resources. You don't need to be a programmer to get your content out to the public. Likewise, you don't need to hire experts for this anymore.
With CMS, you can easily add images, videos, CTAs, and more within your publishing interface and ensure that it would turn out exactly as you envisioned it to be. There's no need to wade around HTML code. Likewise, CMS will allow you to schedule, publish, and update your content anytime you want.
5. Multi-platform capabilities
Nobody limits themselves to only one platform nowadays. In fact, a recent report by Datareportal says that while 91% of people use their smartphones to go online, more than three-quarters of internet users use multiple devices to connect to the internet. Hence, your content must be flexible and accessible across different platforms.
CMS will give you that flexibility your content needs so that it will reach your audience regardless of what device they opt to use. It can easily repurpose content for publishing to multiple media formats. This means you don't need to worry about how your content would look on every front end.
Having multi-platform capabilities gives your brand room to grow. Likewise, it provides various levels of access to your content, so that it can reach more audiences in the long run.
6. Extensive integrations
Another form of personalization is the integration capabilities offered by content management software. With the current technology today, businesses tend to juggle several solutions at once. After all, there is no such thing as an all-in-one solution that can cater to every aspect of your operations.
Some content management system examples let you integrate your CMS directly to social media. This makes it easier and faster for you to engage and interact with your audiences, especially since almost everyone has one such account nowadays. You may also want to think about integrating online marketing or sales generation tools into your CMS to fully take advantage of what your website can bring in terms of sales.
Integrating third-party solutions into your CMS means you can perform more tasks in it. Likewise, it makes it easier and more seamless to move on from one task to another without disrupting your workflow.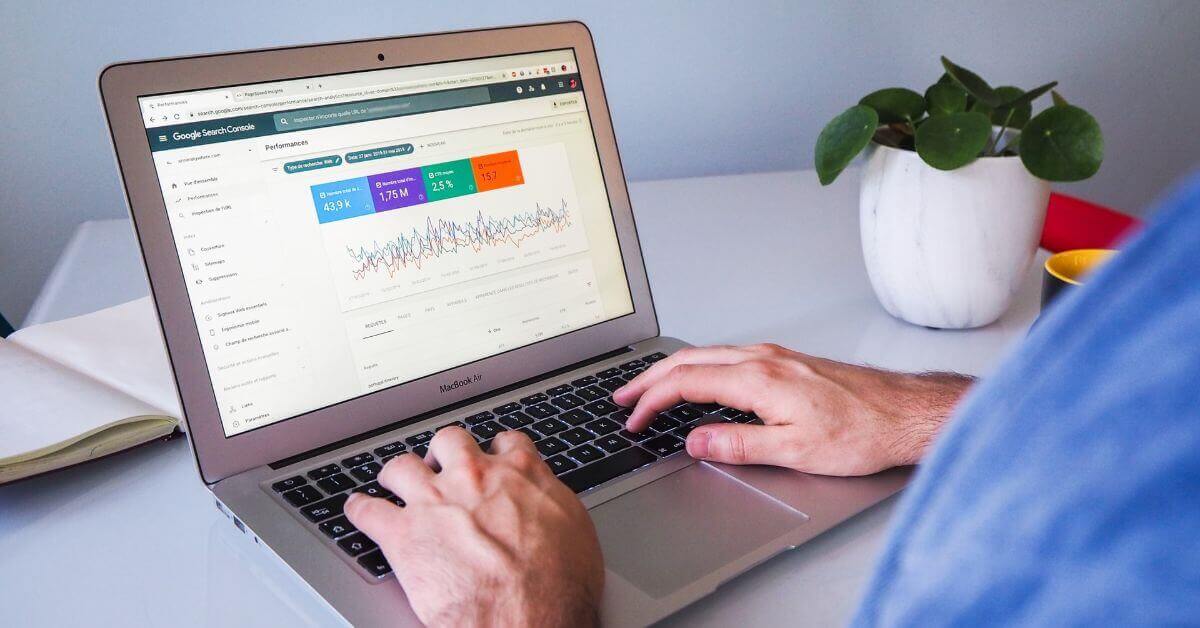 7. Detailed analytics
Churning out content after content without knowing whether they're reaching the right audience or not can be counterproductive in the long run. Not to mention, you'll only end up wasting time and cost on content that isn't even doing its purpose, which is to engage with your audience and give your brand some exposure in the digital space.
This is where data comes in. Having detailed analytics on your content's performance is crucial. This gives you insights on the best practices, recent trends, and audience behaviors that can help you improve your content strategy.
Yodeck, for example, lets you display your Google Analytics data into your dashboard to help you make smarter decisions in your content production. Having a data-driven approach on your content production ensures that all your time and effort push your business forward.
Be content with your content
Now that businesses have the right platform to engage and interact with their audiences, content production has become a critical part of their operations. But creating and managing content can be challenging especially since it can get too technical and the digital space is vast. It's so easy for your content to get lost in it.
So, don't get behind with the times. Equip yourself with a reliable content management software system to ensure that all your content receives the proper attention. With its features, your content production will be more efficient and productive in no time.