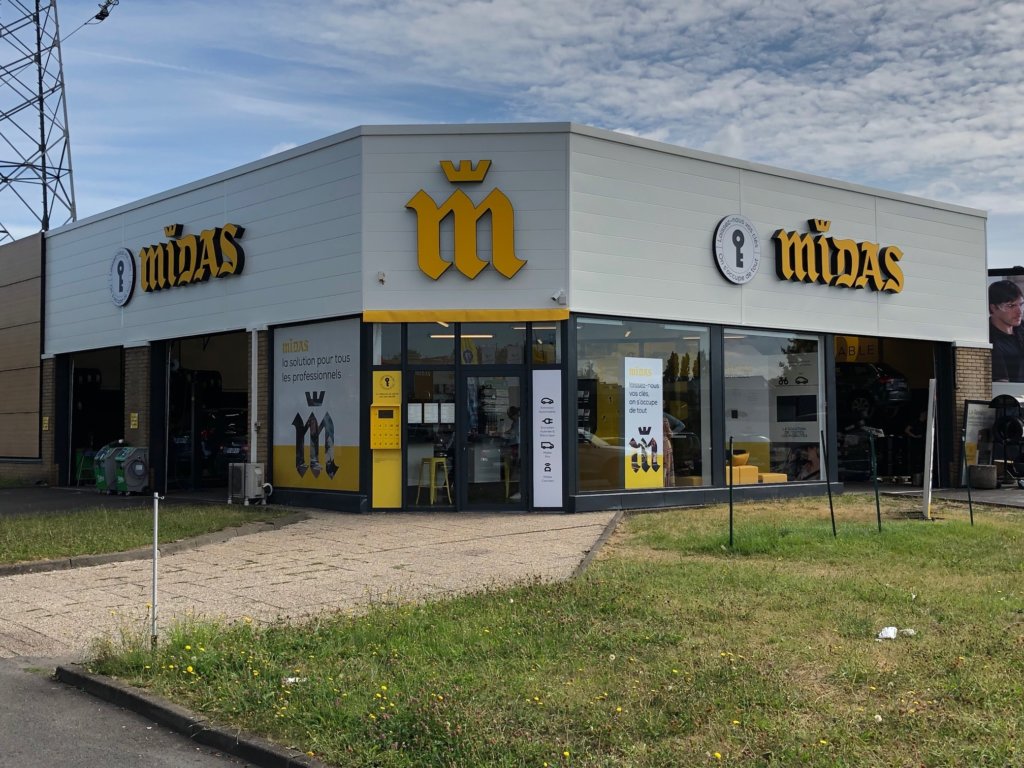 This case study examines how Midas successfully uses Yodeck as their automotive center digital signage solution for customer-facing business. Specifically, Yodeck enables the company and franchise to display customized content on screens that engages, informs, and entertains customers.
About Midas

Midas France provides a full range of services for routine car maintenance needs. Their automotive services include maintenance of tires, breaks, exhaust systems, steering and suspension parts. Broadly speaking, they have strong technical expertise across all brands and generations of cars.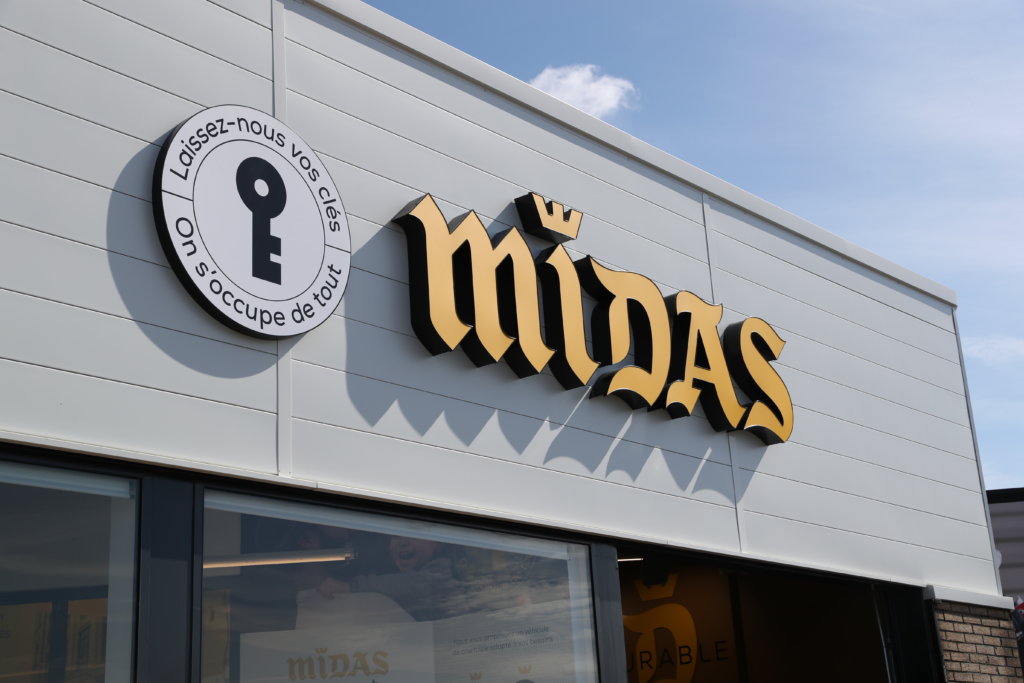 The Solution
Before finding Yodeck, Midas France initially tested a Samsung solution. However, they found it difficult to use, and out of their budget. Subsequently, on recommendation from Midas Belgium (Yodeck are already Yodeck users), they did a product demo. Satisfied with the solution, the company quickly rolled out the product without a significant investment due to Yodeck's competitive pricing.
Importantly, Midas were able to use Yodeck as an engaging promotional tool to display multimedia content at their automotive service centers, and enhance their customer experience. Strategically, they took advantage of Yodeck's Playlist feature, which can be customized to include Images, videos, audio files, web pages and apps. 
As a result, they enhanced their customer-facing digital screens by combining media files and apps already available in the Yodeck portal. Moreover, they used the all-in-one solution's free apps to display traffic information, weather, news and service updates alongside social apps and promotional videos. 
Additionally, Yodeck's Raspberry Pi hardware was advantageous for Midas, not only for its robustness, but also for its compactness. The plug-and-play solution simplified the set up, and looked neat behind the screens. Finally, Midas France was able to easily manage and schedule all their screens remotely, in just a few clicks. Overall, Yodeck's online portal provided Midas with seamless content management across multiple car maintenance centers.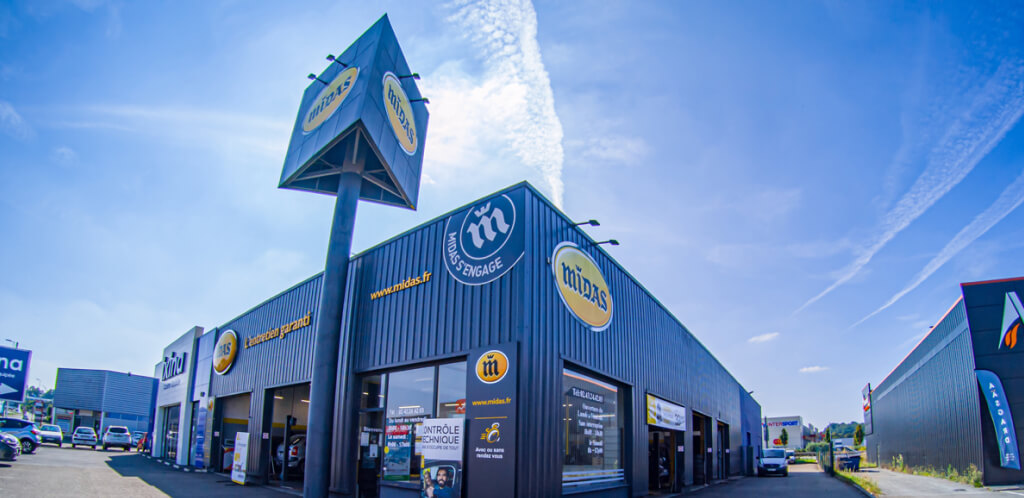 "Yodeck is very simple to deploy, because of the ease of connection, the ease of implementation and, above all, because everything is automatic. What I like best about Yodeck is the implementation of videos, and, especially, the implementation of videos in playlists: it's disconcertingly easy and flawlessly efficient."
ALEXANDRE DIMITROV
The Results & Benefits
Currently, Midas France uses Yodeck on 225 screens, across 119 sites. With Yodeck digital signage, they have been able to shift their customer marketing into a higher gear with engaging custom playlists, videos and apps. As a result, sales of add-on services have increased, along with an uptake in customer engagement.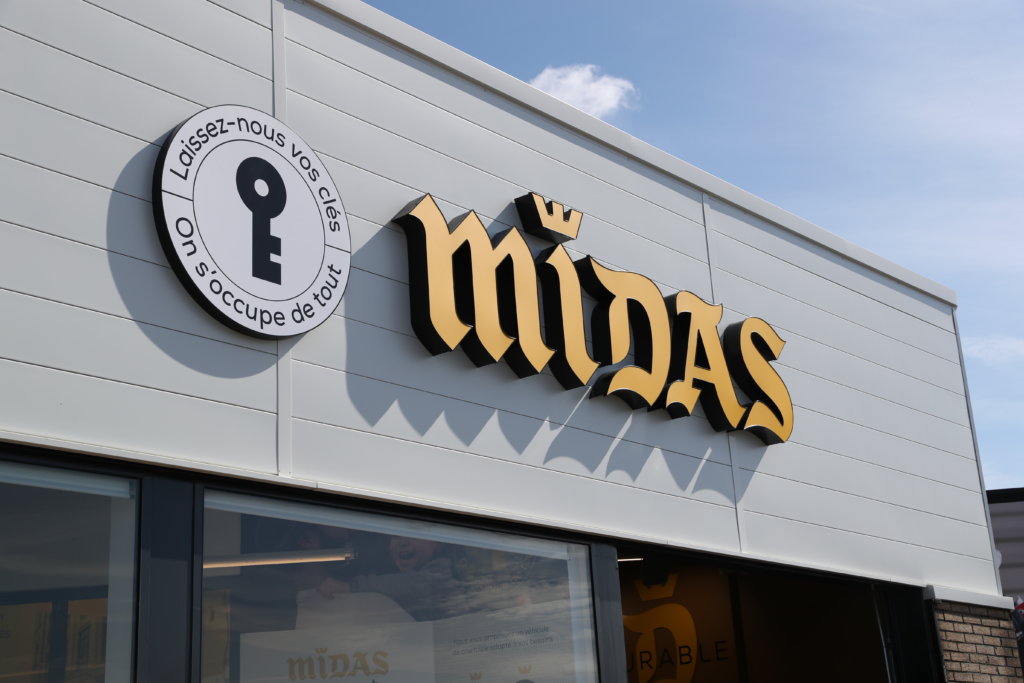 "Why choose Yodeck? For its user-friendliness, its price, its support, and, I would add, also for its effectiveness."
ALEXANDRE DIMITROV