Streamline Workflows with Zoho Integration
Enhance productivity and efficiency by integrating Zoho with your Yodeck digital signage. Access Zoho applications seamlessly and keep your team informed and engaged.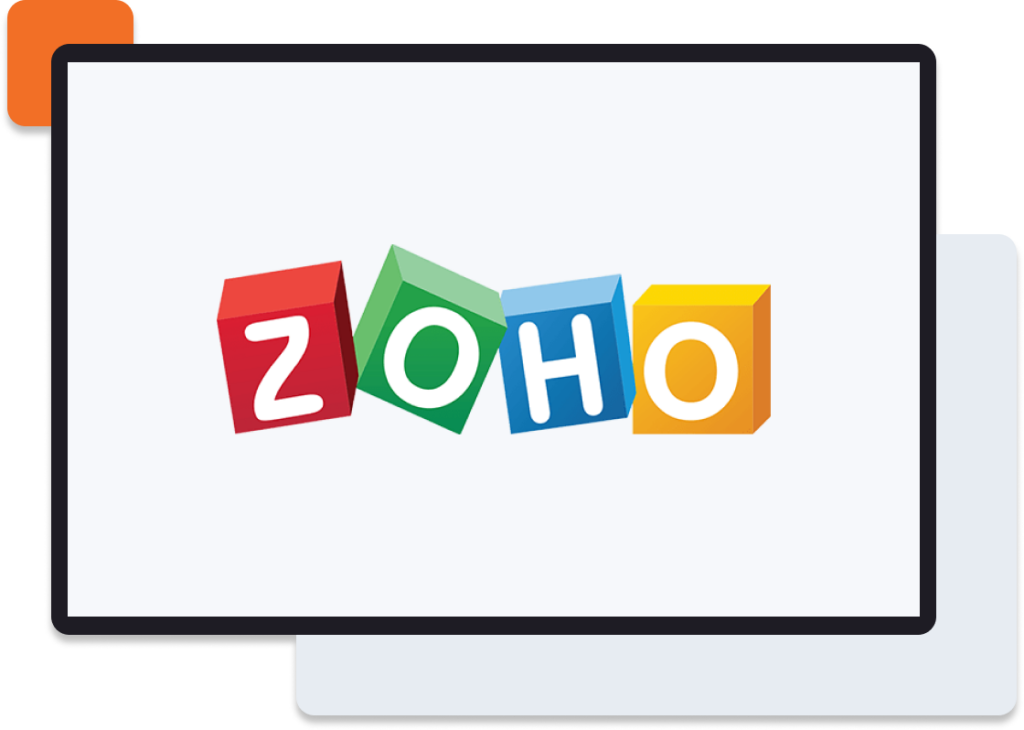 HOW TO USE THE ZOHO APP ON YODECK
Get your creativity to the next level easily!


BENEFITS
How can using the Zoho app help you?
Unified access
Use Yodeck's Zoho app for digital signage to provide your team with seamless access to productivity tools like Zoho CRM, Projects, and more.
Real-time updates
Stay updated with real-time changes and data from Zoho applications. Monitor project progress, sales leads, and customer interactions, ensuring that your team is always informed.
Efficient collaboration
Foster collaboration by sharing Zoho data and updates on your digital screens. Keep your team aligned and engaged, enhancing overall productivity.
Custom integration
Tailor the integration to meet your specific workflow requirements. Customize the display of Zoho data to align with your branding and design preferences.
Yodeck badges and awards

BLOG
Read Our latest news
Discover how digital signage solutions can empower your SMBs by engaging customers, boosting sales, and enhancing brand awareness!
In the world of digital signage where seamless performance is paramount, Raspberry Pi 400 stands out as a versatile and…
A Raspberry Pi screen is one of the first things you'll need, regardless of what you're using your raspberry pi…