Engage viewers with the Daily/Weekly Calendar app
Keep your audience well-organized by displaying daily and weekly events, meetings, and other essential schedules. Utilize the Daily/Weekly Calendar app integration for digital signage to elevate time management, productivity, and engagement.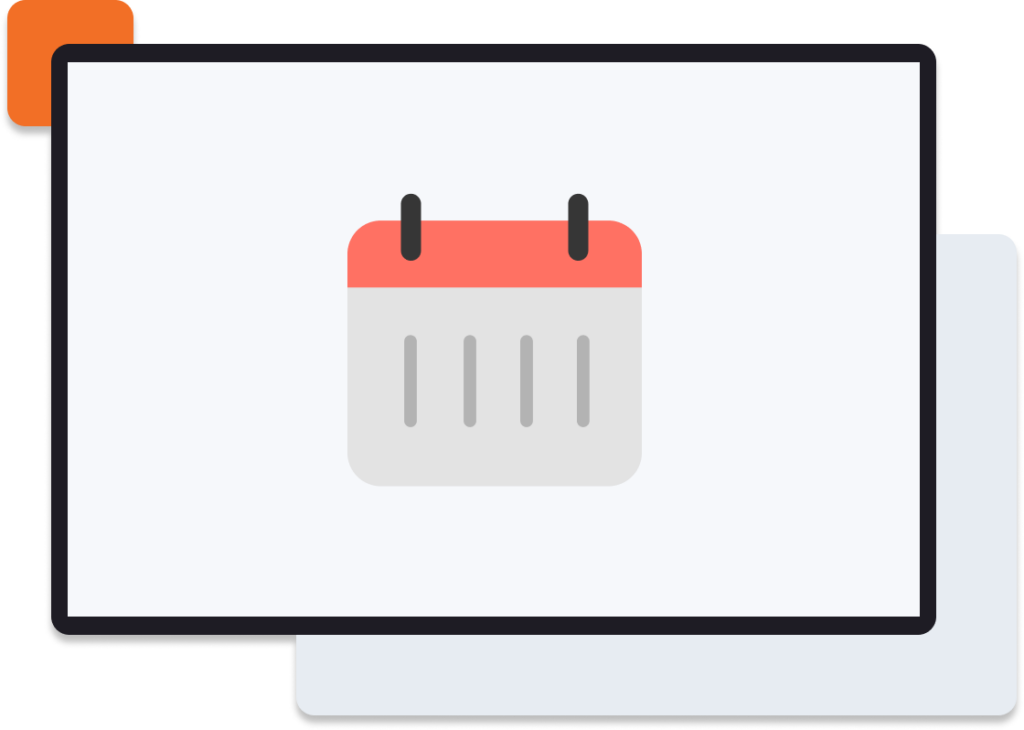 HOW TO USE THE DAILY/WEEKLY CALENDAR APP ON YODECK
Keep everyone organized easily!


BENEFITS
How can using the Daily/Weekly Calendar app help you?
Real-time updates
Effortlessly inform your audience about schedule changes, upcoming deadlines, or last-minute additions. The Daily/Weekly Calendar app lets you instantly update your digital signage displays, ensuring everyone stays updated with the latest information, reducing confusion, and improving overall efficiency.
Employee engagement
Using the Daily/Weekly Calendar app to display important schedules on your digital signage screens can enhance employee engagement. It will keep everyone informed about all important events within the organization and encourage participation in relevant activities.
Customization & flexibility
The Daily/Weekly Calendar app offers extensive customization options to create a visually appealing and seamlessly integrated experience. Customize the layout, colors, and design to grab attention, and selectively display events and schedules to cater to different teams' needs.
Enhanced communication
By displaying all the important events, meetings, and schedules in real-time, you can ensure that everyone is well-informed about upcoming events and can plan their time accordingly. This will improve overall communication and coordination among team members.
Yodeck badges and awards

BLOG
Read Our latest news
Discover how digital signage solutions can empower your SMBs by engaging customers, boosting sales, and enhancing brand awareness!
In the world of digital signage where seamless performance is paramount, Raspberry Pi 400 stands out as a versatile and…
A Raspberry Pi screen is one of the first things you'll need, regardless of what you're using your raspberry pi…