Deliver Birthday wishes using the Birthday Notification app
Surprise your audience and make them feel valued by integrating the Birthday Notification app into your digital signage screens. Ensure your viewers never miss a special day, boosting engagement and building customer loyalty.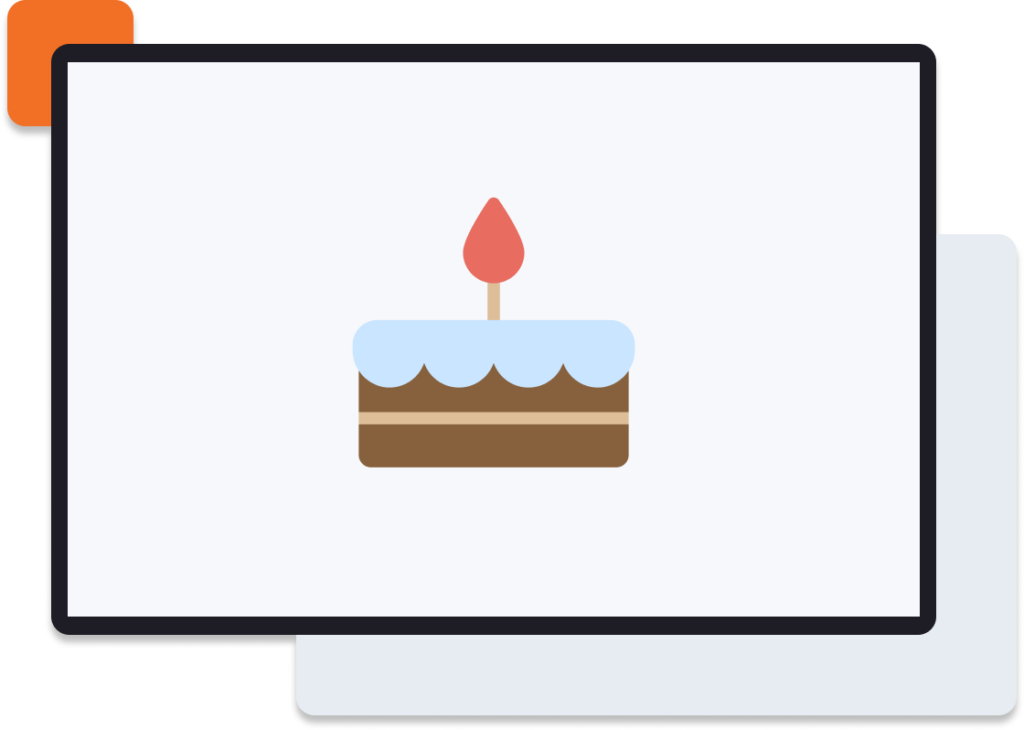 HOW TO USE THE BIRTHDAY NOTIFICATION APP ON YODECK
Showcase birthday wishes easily!


BENEFITS
How can using the Birthday Notification app help you?
Personalized celebrations
Use the Birthday Notification app on digital signage screens to create memorable moments by displaying personalized birthday messages, making your audience feel valued and appreciated.
Increased engagement
Encourage audience interaction by promoting birthday offers, discounts, or exclusive deals through your digital signage to drive sales and customer engagement.
Effortless integration
The Birthday Notification app effortlessly integrates with your existing systems, automating birthday greetings and reducing manual effort.
Data-driven insights
Gain valuable insights into your audience's preferences and behaviors by tracking their response to birthday notifications, helping to create tailored marketing strategies.
Yodeck badges and awards

BLOG
Read Our latest news
Discover how digital signage solutions can empower your SMBs by engaging customers, boosting sales, and enhancing brand awareness!
In the world of digital signage where seamless performance is paramount, Raspberry Pi 400 stands out as a versatile and…
A Raspberry Pi screen is one of the first things you'll need, regardless of what you're using your raspberry pi…