Add a sophisticated touch with the Analog Clock App
Utilize the Analog Clock App to effortlessly keep everyone on schedule while adding a classic touch to your digital signage screens. With its timeless design, the Analog Clock App seamlessly blends the charm of traditional analog clocks with the convenience of digital technology.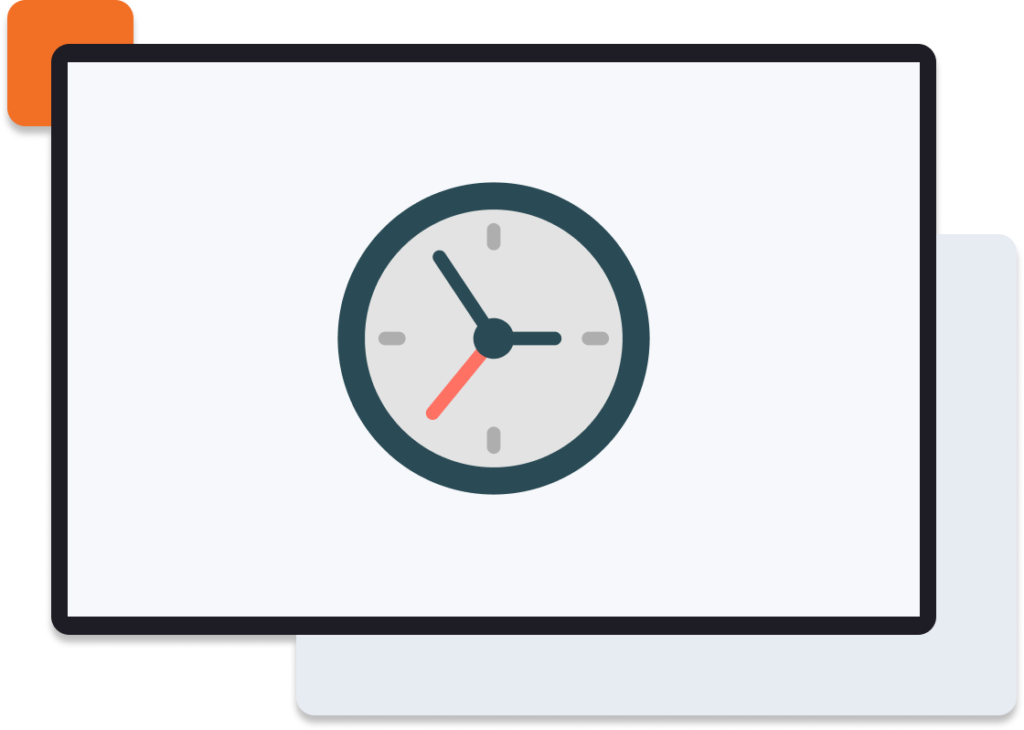 HOW TO USE THE ANALOG CLOCK APP ON YODECK
Classic and timeless in just a few steps!


BENEFITS
How can using the Analog Clock app help you?
Timeless elegance
The Analog Clock app features vintage aesthetics, creating a visually pleasing focal point. The smooth, continuous movement of the clock's hands adds sophistication, attracting those who love classic design elements.
Simple perception
The Analago Clock app will offer an easy-to-understand representation of time through the positioning of hour and minute hands. Visitors can quickly grasp the time at a glance, reducing any confusion or misinterpretation.
Enhanced visual engagement
The captivating movement of the Analog Clock app captures the attention of passersby. As they become engrossed in its rhythmic motion, a more lasting impression of the displayed content is formed, enhancing the overall experience.
Customizable designs
You can easily customize the Analog Clock app to make it match your brand and the environment of your business. Options for different designs and themes enable seamless integration with the overall aesthetic of the digital signage display.
Yodeck badges and awards

BLOG
Read Our latest news
Discover how digital signage solutions can empower your SMBs by engaging customers, boosting sales, and enhancing brand awareness!
In the world of digital signage where seamless performance is paramount, Raspberry Pi 400 stands out as a versatile and…
A Raspberry Pi screen is one of the first things you'll need, regardless of what you're using your raspberry pi…