Yodeck's powerful solution
now available for Windows
Upgrade your Windows devices
with Yodeck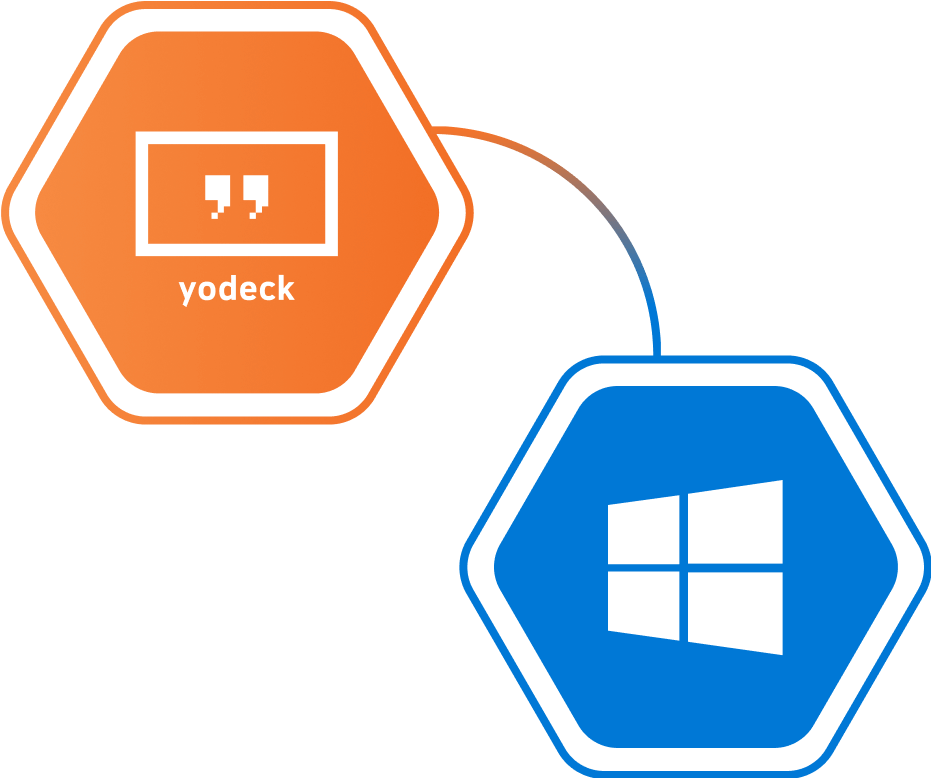 Expand your business opportunities with our partner programs
Offer a complete professional signage experience through Yodeck's partner programs. Add extra value to your business, increase customers' loyalty, and boost your revenue.
Flexible partner opportunities for growth
Yodeck offers a range of partner options that allow you to pursue your unique business goals. We aim to help you thrive in the digital signage market.
Differentiation
Now that Yodeck is compatible with Windows we provide a flexible and versatile solution that caters to a broader range of your customer requirements.
Enhanced Customer Relationships
By offering a digital signage Windows solution, you can meet your customers' diverse needs, enhancing customer satisfaction, loyalty, and long-term partnerships.

Access to Windows Ecosystem
Gain access to the extensive Windows ecosystem to leverage the power of Windows for your customers.
HOW IT WORKS
Set up your Windows player in minutes