Halloween digital signage templates
Elevate your digital displays and customize them with our bewitching Halloween templates.
Browse our collection and unleash the spooktacular!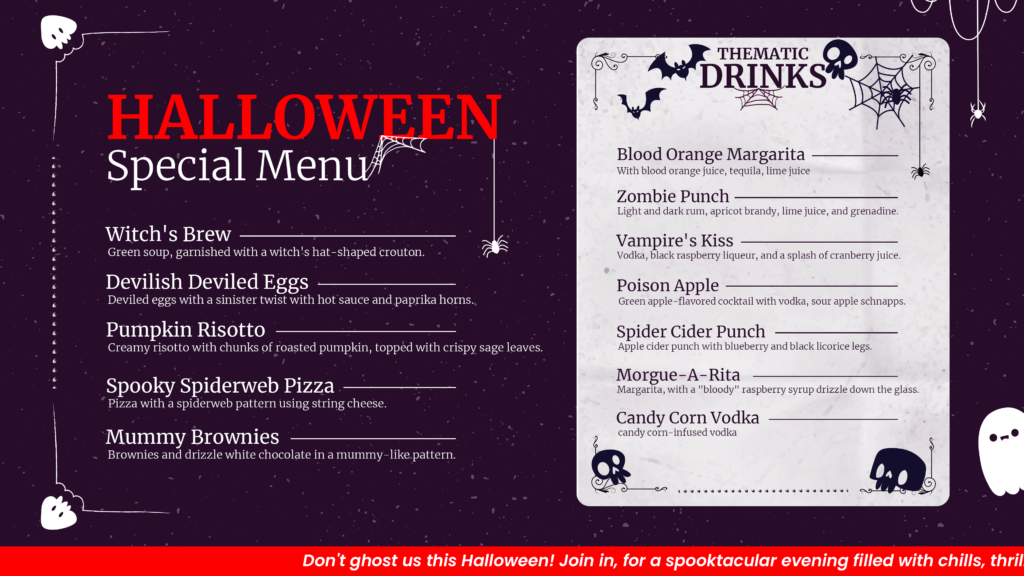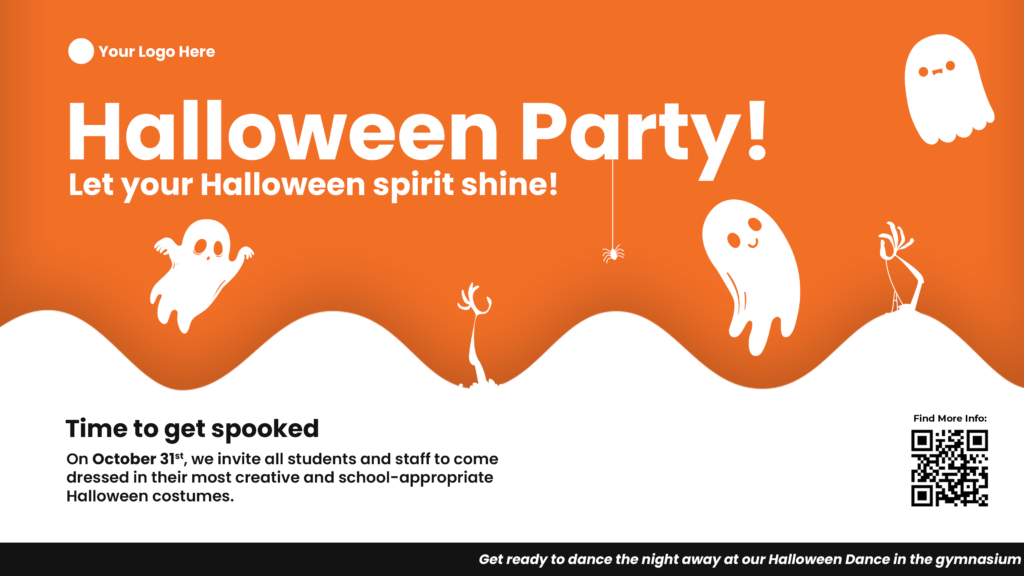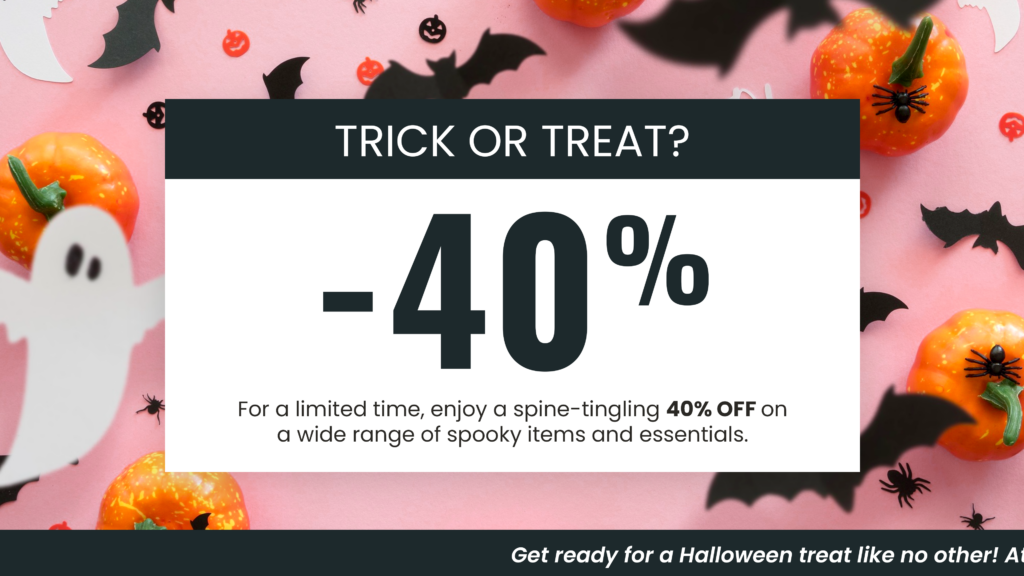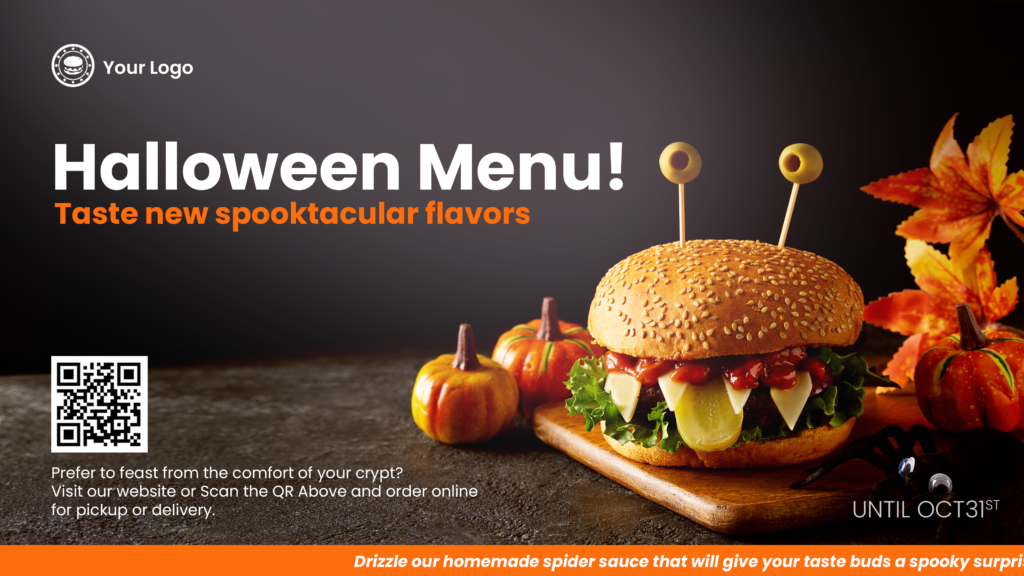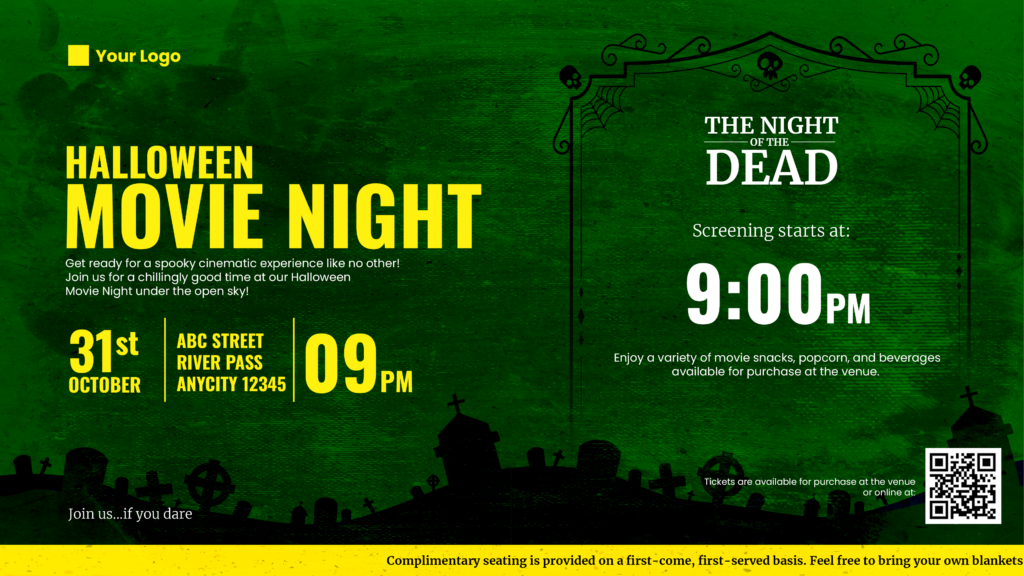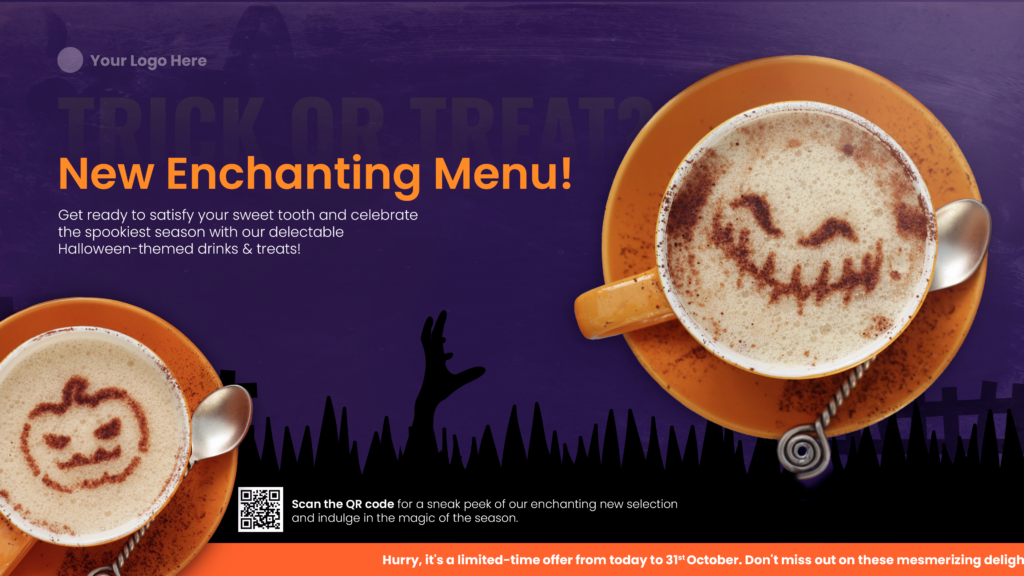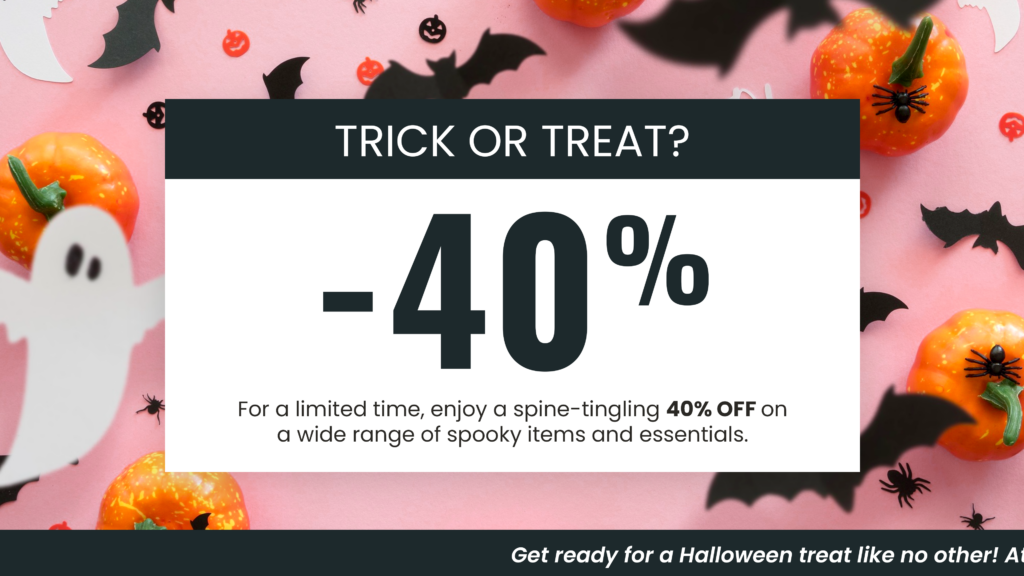 Amaze shoppers using digital signage software to showcase seasonal offers and increase sales.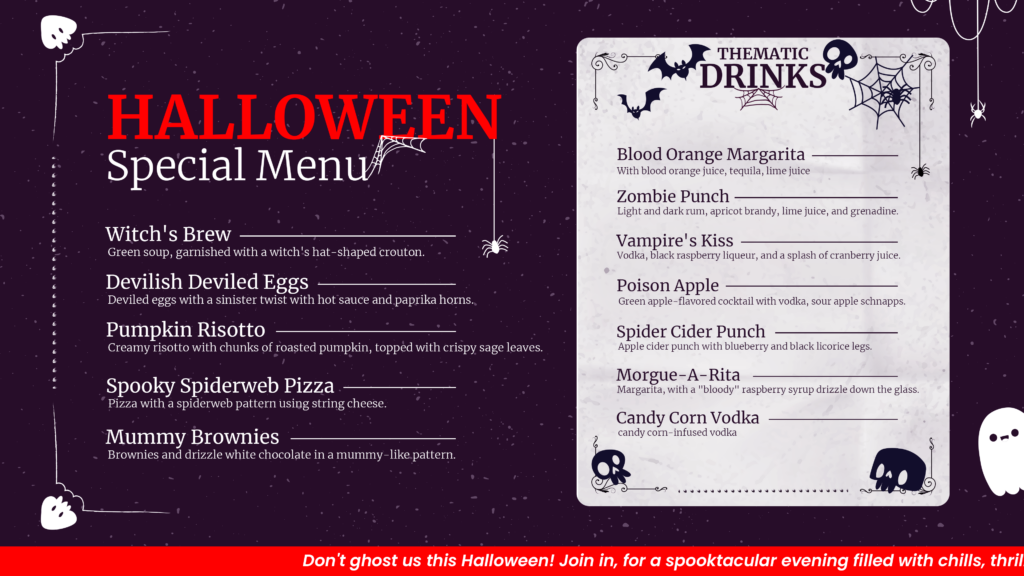 Increase customer satisfaction and boost upselling with enchanting menu boards and posters.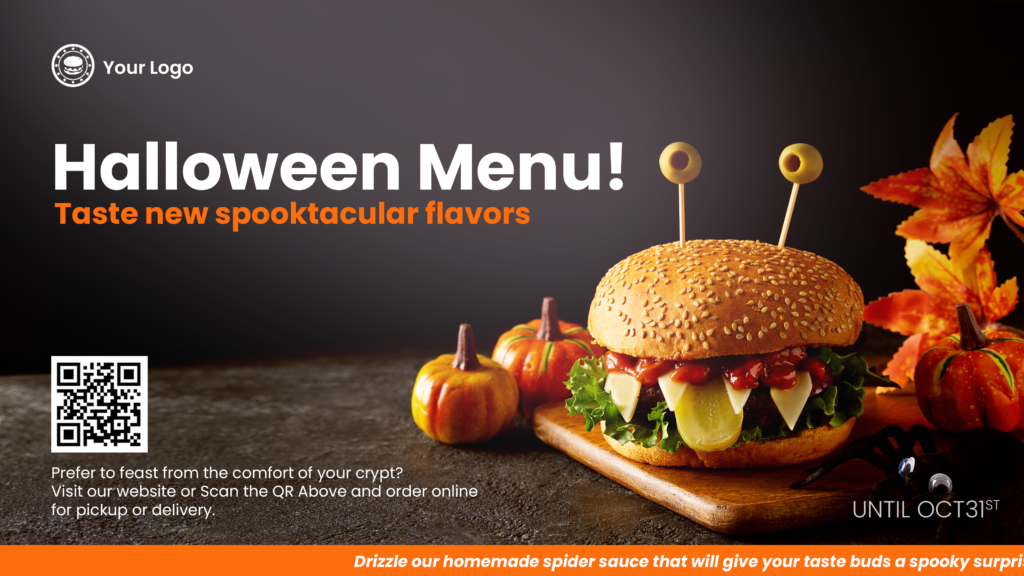 Highlight daily specials, share happy hour offers, showcase promotions, and announce upcoming events.