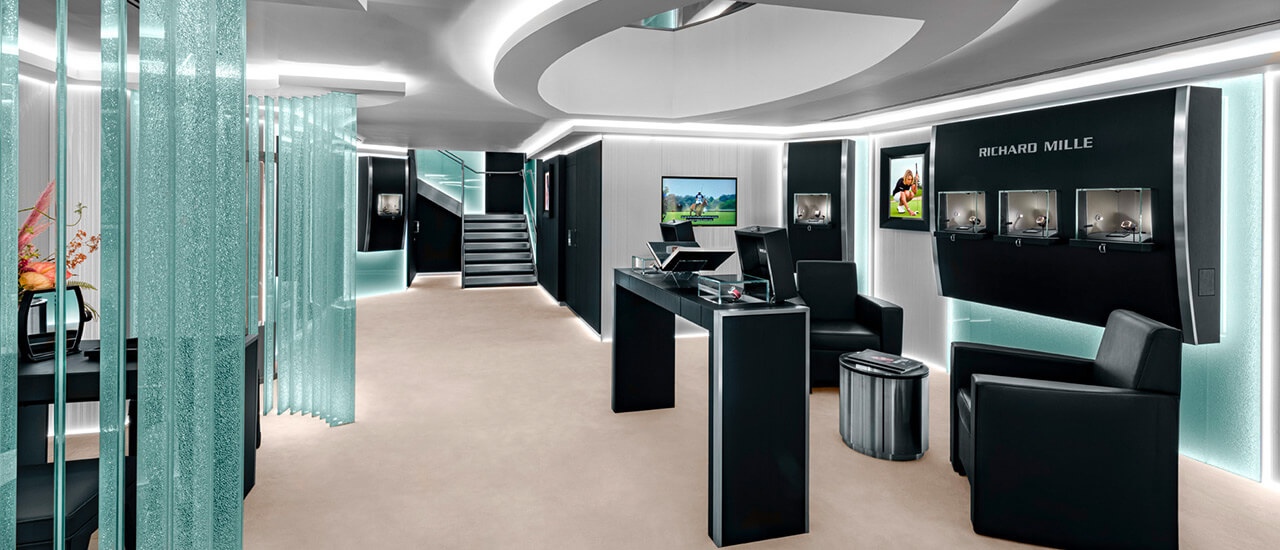 This case study examines how and why Richard Mille chose Yodeck as their retail digital signage solution in their global network of boutiques. Specifically, the luxury designer uses Yodeck to display product videos and event publicity on their TV screens, inside each boutique. Their customers constitute their target viewers, and the company customizes content based on location.
About Richard Mille

Based in Les Breuleux, Switzerland, Richard Mille creates ultra-luxury timepieces for men and women. Richard Mille, a French businessman, founded the company in 1999 in order to realize his vision; designing a watch that unites his passion for Formula 1 engineering and his appreciation of fine watchmaking. The first design hit the market in 2001, and now there are over 80 models available in the collection. Richard Mille also partners with world-class athletes and award-winning actors, such as Rafael Nadal and Michelle Yeoh, who embody the spirit of the brand. In addition, they have boutiques located in all the major luxury markets across the globe; including New York, Boston, London, Paris, Dubai and Tokyo.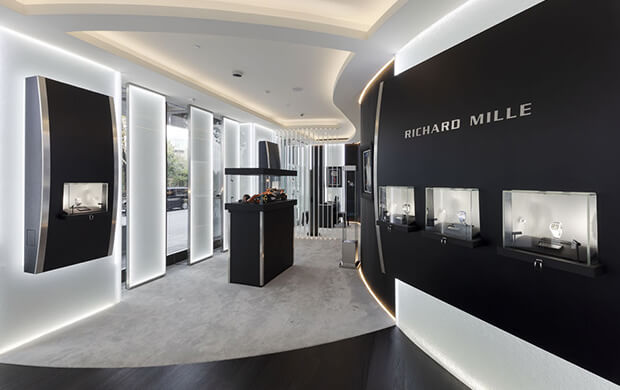 The Need
Before finding Yodeck, Richard Mille had deployed digital signage, supplied by a French provider, to display playlists of product videos. However, the company needed its digital signage software to offer centralized, remote management of all screens in its boutiques world-wide.

Also, the ideal digital signage solution had to be easy to use and easy to install, because they update content often and boutique employees have to set up the hardware themselves. They also wanted cost-effective digital signage. Once the company decided to switch signage solutions, they considered using Google Chromecast, hoping playlists streamed directly from Google Drive. Despite purchasing the equipment, that solution didn't offer the functionality Richard Mille required.

Finally, the company's video manager saw Yodeck mentioned in a forum, and decided to test out its features and dashboard-based screen management platform. Yodeck offered Richard Mille the complete and centralized control they needed to manage their content across locations, at the right price point.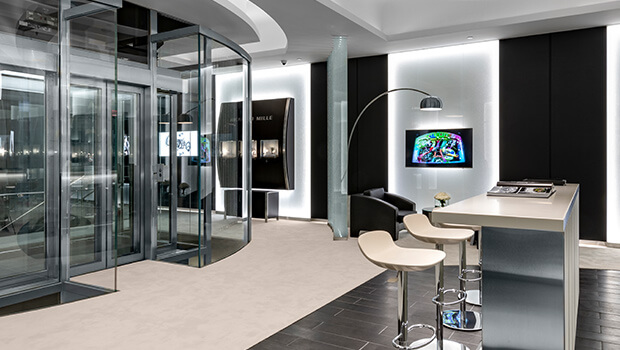 "I was looking for an efficient video broadcasting solution for our boutiques across the world, with total and rapid control of the content. We are a brand that communicates a lot on current events and this immediacy was essential for us and our clients."
GUILLAUME MILLE
Video Manager
The Solution
The priority for Richard Mille was having complete control of what content got displayed across locations. They needed to ensure that all product videos and event publicity shown, accurately reflected the Richard Mille brand and lifestyle. Similarly, each location benefited from customized content. That, too, required careful curating, carried out at corporate headquarters. Also, the company's video manager needed a bird's eye view of the screens' tech status, at each boutique. That way he could control multiple screens – and troubleshoot – in seconds. As such, a dashboard-based interface, which quickly gave him the big picture of how screens were running, was imperative for him.

Additionally, the company wanted a digital signage solution that allowed for quick and easy content updating. As new collections launched, new product videos, photos and playlists needed to remotely get displayed on screens world-wide. Similarly, they wanted a simple process, tech-wise, when it came to setting up hardware and connecting TV screens to players; so boutique employees could do it themselves. Yodeck met all of Richard Mille's strict criteria, in terms of centralized and remote screen and content management. Moreover, the company found Yodeck cost-effective and easy to use. Specifically, Yodeck's dashboard, combined with the fact that Players come plug-and-play ready, made this the most attractive solution for Richard Mille's use case.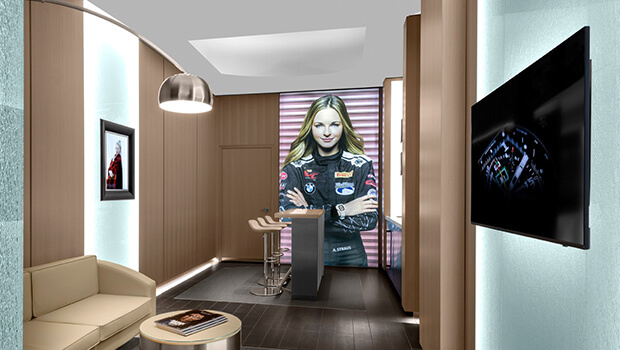 "When I discovered the Yodeck interface, I knew right away that this was what we needed. A software that is easy to use, reliable and accessible to use quickly."
GUILLAUME MILLE
Video Manager
The Results & Benefits
Richard Mille now remotely updates content for each of their locations, without the need to involve boutique employees. The video manager uploads all the digital signage video content each boutique requires to the Yodeck platform. That is, before the Player even arrives at the store. He also carries out all the preliminary network connectivity setup from corporate headquarters, because he can centrally control each screen. Additionally, since he inputs WiFi credentials for each player through the online platform, boutiques just plug the Players into the TV screens; there's nothing more to it. Furthermore, corporate headquarters control all content playback, minimizing the time boutique staff spend on digital signage deployment. Most importantly, Richard Mille has complete control of their digital signage branding, across store locations.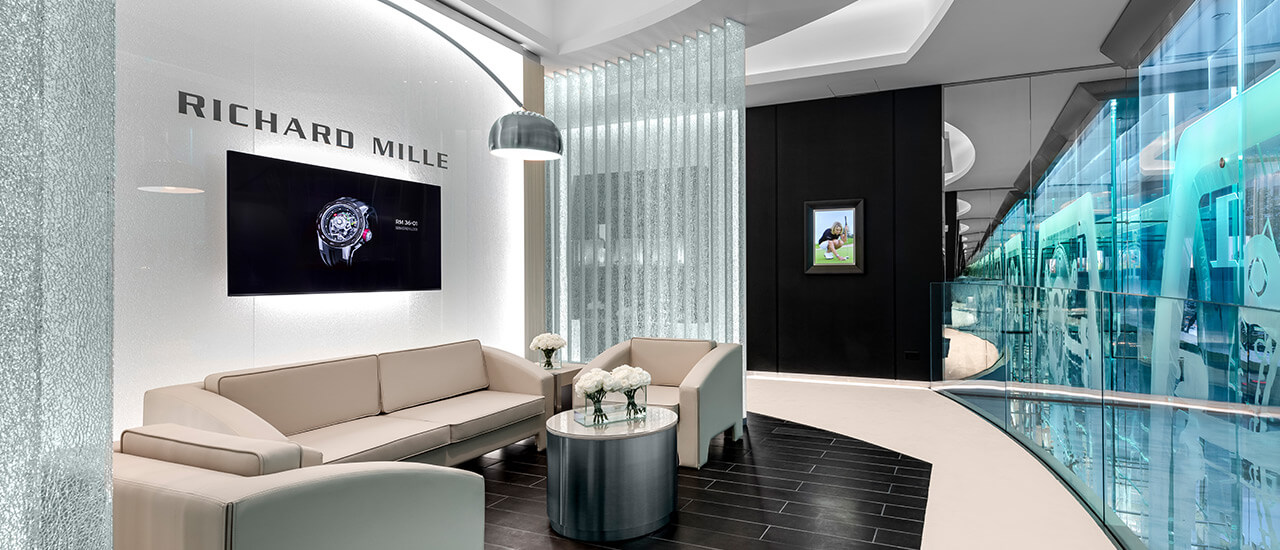 Using Yodeck for their digital signage benefited Richard Mille in a business-critical way: corporate headquarters controls the branding, across stores. The Yodeck dashboard offers an easy and simple way of centrally monitoring screens and remotely updating content, world-wide. In addition, boutique staff can focus on building customer relations, instead of spending time updating digital signage content. Most importantly, with Yodeck's central screen and content management dashboard, Richard Mille ensures boutiques offer the same exclusive customer experience, across the globe.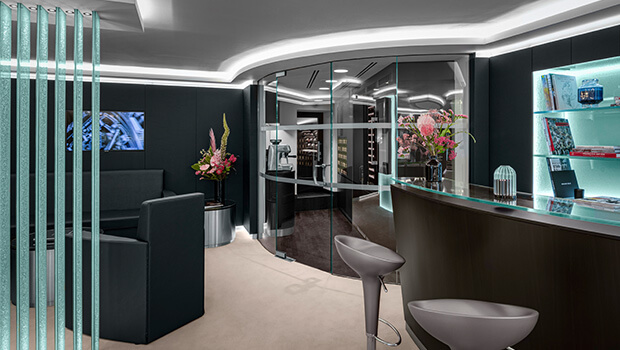 "Yodeck is a video streaming solution that I recommend to everyone. Its ease of use and all the benefits it brings for a unique boutique experience have allowed us to interact with our customers in a whole new way. It is a technical solution that we have been looking for a long time and which today fully satisfies us."
GUILLAUME MILLE
Video Manager