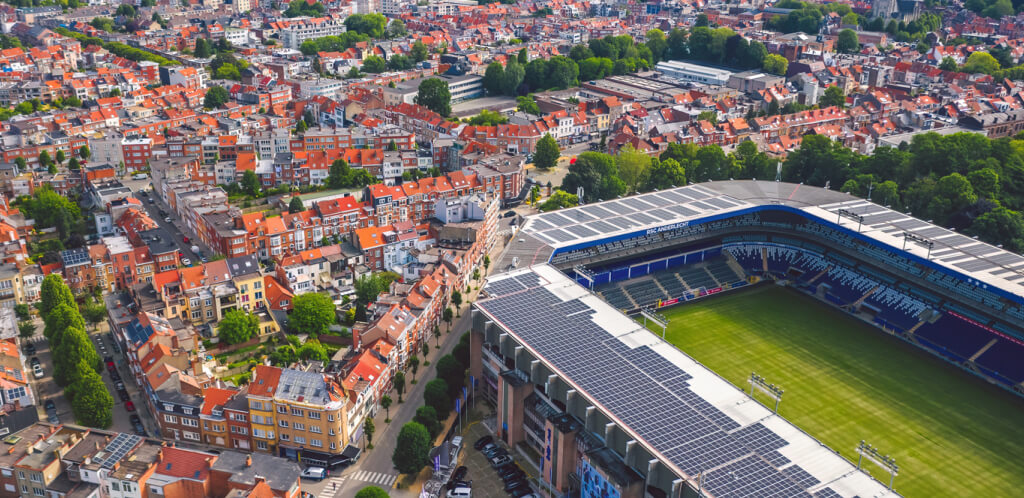 This case study demonstrates how R.S.C. Anderlecht's use of Yodeck for football club digital signage has been a game-changer. Not only for internal communications between players and staff, but also revenue-increasing screen advertising within the stadium.
About R.S.C. Anderlecht

The Belgian professional football club is based in Anderlecht, Brussels-Capital Region. Playing in the Belgian Pro League, the club is the most successful Belgian football team in European competitions and the Belgian Pro League (34 championship wins).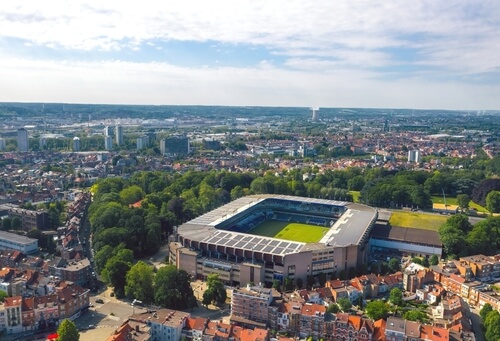 The Need
Initially, R.S.C. Anderlecht required a digital signage solution they could deploy within their stadium and internally at the club. Specifically, they wanted to display sponsorship content on 140 stadium screens. This included advertising on totems and practical information for players on locker rooms screens.
The Solution
Didier Desmet, the club's IT Manager, found Yodeck while searching for a Raspberry Pi based solution. After testing other Raspberry Pi digital signage software, he found that Yodeck was the most complete all-in-one solution. Furthermore, the club was able to use the complete system and features as the first Yodeck Player was free.
With the implementation of Yodeck's centrally controlled cloud-based content management system, the football club were able to achieve their goal of being able to design, schedule and display 3 different types of content across 3 sites.
Specifically, it was simple for the IT department to directly upload and play any content made by their media team, from PDFs to YouTube videos, for their player-facing locker room screens.
The solution improved the workflow for staff updating the screens, giving them the ability to display information specific to each team, from training schedules and lunch hours to medical examinations.
Similarly, the CMS was equally efficient for digital content displaying advertising by sponsors within the stadium (contracted per match). Yodeck also increased their revenue this way, as well as advertising display space on digital totems.Moreover, the club was able to easily upload and manage all their advertising and sponsorship content remotely from one platform.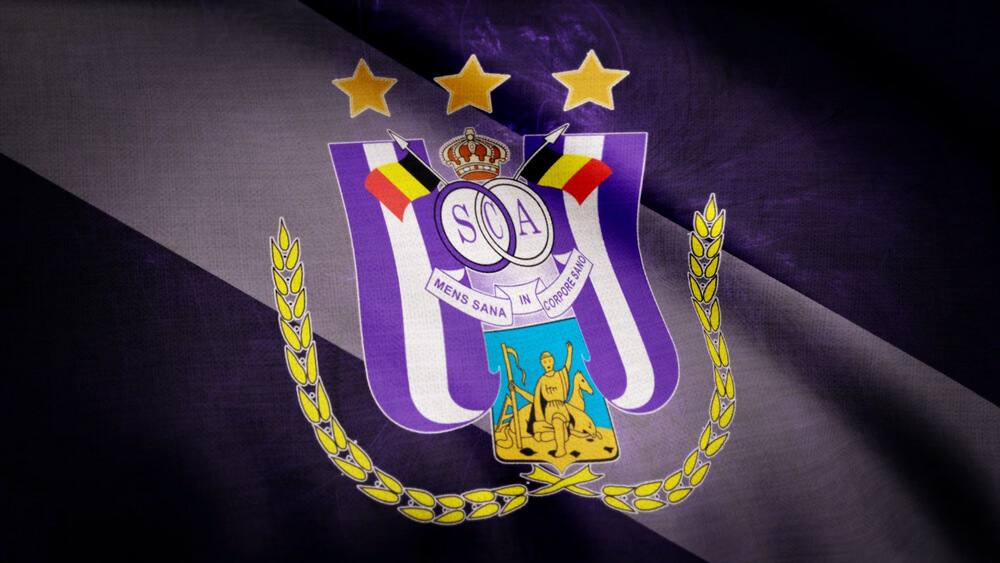 "For me, the easiest thing is to be able to use Yodeck anywhere in the world, because I can say to my colleagues: "I'm not here for the next game, but I'm going to prepare and do my job for the game." I can do everything remotely."
DIDIER DESMET
IT Manager, R.S.C. Anderlecht
The Results & Benefits
Although the football club deployed Yodeck digital signage in two different ways (crowd facing advertising and internal player communications) the solution was equally effective at getting both messages across in all use cases. Overall, the solution transformed communications between staff and players while driving revenue through engaging advertisements on screens.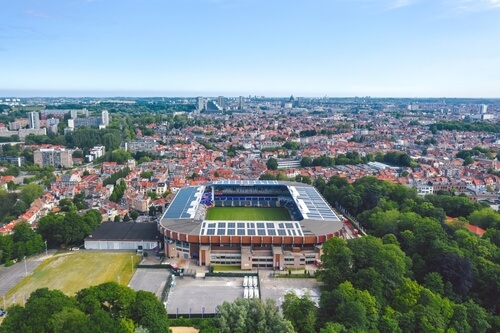 "The number-one reason is, in my opinion, (why someone should use Yodeck) is the fact that it's very complete. We're very happy with the Raspberry system, it doesn't take up much space, it's not very expensive in terms of investment. It allows us to do Digital Signage at a decent price."
DIDIER DESMET
IT Manager, R.S.C. Anderlecht