Key Use Cases
Live schedule information
Display arrival, departure and gate information in any transportation hub. Update information in real time, remotely, in seconds. With our online platform you don't have to physically go to each screen.
Assist travelers
Show helpful wayfinding info or important announcements, in high-traffic areas. Enhance the experience of tourists and commuters.
Communicate airport alerts
Inform travelers of up-to-the-minute disruptions or delays. Help minimize confusion and frustration by communicating essential information on time, where everyone can see it.
More great features for airport digital signage
Show Your Media on Screen in Seconds
Harness the power of videos & images and make your message memorable. You can also display documents, web pages, YouTube & livestream videos. Browse our free stock image and video galleries.
Easy Scheduling & Screen Management
Set different content schedules to target the right viewers, at the right time. Manage thousands of screens and upload, edit & display content remotely from your PC, using our online platform.
Free Widgets & Layouts for Catchy Content
Display interesting & useful content that viewers will instantly love and appreciate, such as weather updates and news tickers. And add them to our free and fully customizable screen layout templates.
Extreme Security & Reliability
Enterprise-grade security includes SSL, firewall and password policies, Player lock-down & storage encryption features. Align your digital signage with your corporate security protocols.
Free Airport Templates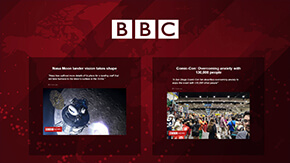 Present the news in any layout
Edit pre-designed templates to display the news in your preferred layout with minimal effort.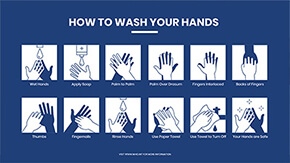 Keep people safe
Use our free digital signage templates as part of your health and safety strategy.
Increase health awareness
You can help stop coronavirus transmission by reminding passengers of safety protocols.
TESTIMONIALS
What our clients say
Global leaders choose Yodeck