Display any social media and hashtag wall on TV
Strengthen social proof and get more customer reviews when you display a social media or hashtag wall on your signage screens. Promote your sales and get more followers or cover live events for real-time updates.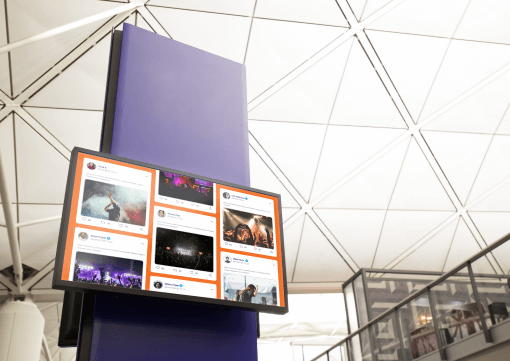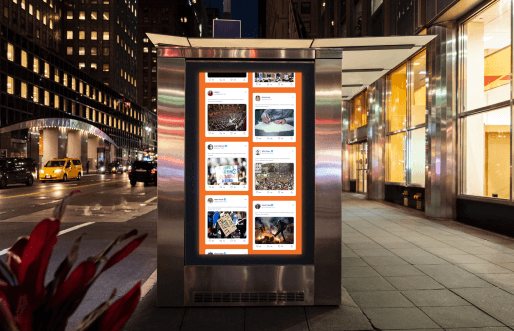 Why display a hashtag wall on screen?
Ways you can use social media
& hashtag walls on TVs

Promote sales and products
using content you already posted
Showcase the sales and promotions that appeal to customers without creating new content. Just display your social media and hashtag wall on your signage screens. Save time by using content on different marketing channels.

Connect with customers and reach a wider audience
Boost your sales reach by displaying your Twitter, Instagram or Facebook hashtag wall on your social media displays. This helps new customers connect with you and also increases brand awareness.

Show five-star reviews and establish trust with customers
Create a great first impression when a new customer walks through the door by displaying positive reviews and comments. Firstly, it elevates your reputation. Also, it makes new customers more likely to trust you and your services.

Generate more customer reviews
Once customers see you have a strong social media presence, they will want to join the conversation and leave their own reviews. Most importantly, this gives your business invaluable customer-generated content.

Display useful information
Show information about local attractions or useful info such as weather updates and current events. Also, use your digital signage social media and hashtag wall to offer exclusive discounts.

Show live events feeds
Use your TVs to display social media and hashtag wall for events feeds. It offers viewers up-to-the minute coverage and also encourages them to participate in the discussion.
Benefits of displaying your hashtag wall on TVs
Free digital signage widgets
for hashtag walls on TVs
Our free widgets help you get social media content on your signage screens in seconds. Also, add
them to our free, professionally-designed screen layout templates!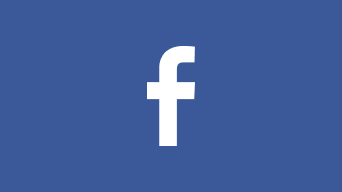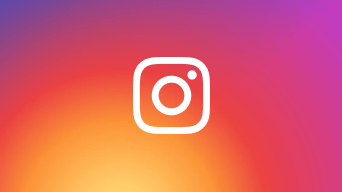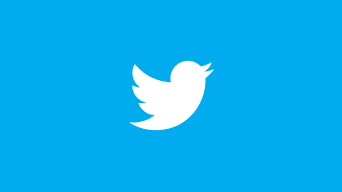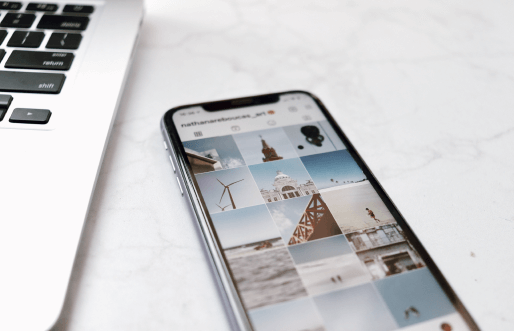 Added-value resources for displaying a hashtag wall
Why Yodeck
Easy to Use
User-friendly drag & drop features make it quick and easy for teams to create visually engaging content. No tech-savvy required! You're done in a few clicks, when you use our free screen layout templates and widgets. Also, add your hashtag walls and social media content in seconds!
Affordable Price
Take advantage of an extremely affordable pricing model with free, complete Yodeck Player kits for annual plans. Also, if you plan on deploying a large number of screens, please contact us for special pricing.
Remote screen management
Upload, edit and display content from your smartphone or laptop, no matter where you are. No need to physically update each digital signage screen.
Plug-and-Play
Get your Players pre-configured with your WiFi credentials by us, at no extra cost, for easy and successful digital signage deployment.
Remote Support
Get hassle-free troubleshooting with Yodeck's free remote-access tech support. Also, we cover all plans, even free accounts!