Key Use Cases
Display dashboards
Important metrics help employees align with your corporate strategy and pivot when needed. Also, improve collaboration across teams by sharing know-how and success stories.
Meeting room management
Small screens outside meeting rooms help you avoid interruptions and improve organization. Also, streamline organization with online calendars instead of hard-copy bookings.
Strengthen team building
Communicate corporate events, training sessions, milestones and successes. Welcome new employees and promote social get-togethers.
Added-value benefits of office digital signage
Boost productivity
Get teams aligned with corporate KPIs to improve productivity by 20 – 25%. Also, help your teams strategize by sharing data.
Improve motivation
When you publicly recognize employees' performance it boosts team motivation. Use digital signage to empower and inspire.
Enhance engagement
Grab employees' attention and you may increase their interest about the topic shown by 59%. Use captivating media such as images and videos.
Show more content
Use playlists of images and videos to display more news and updates than traditional bulletin boards. Also, use schedules to program content.
Free Office Templates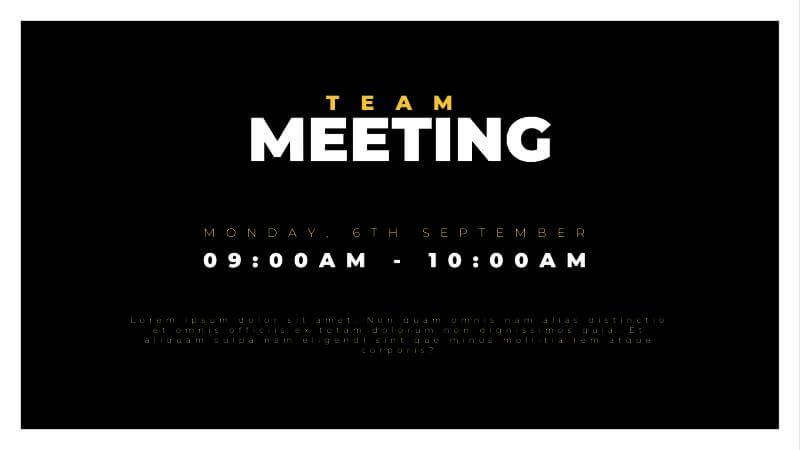 Remind teams of important meetings
Customize office templates in seconds. You can add your company logo and edit the time and date of meetings, so everyone is on the same page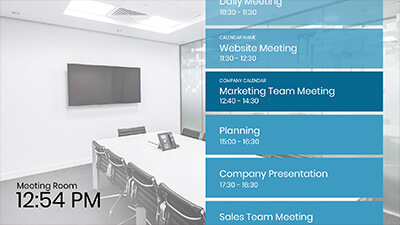 Streamline meeting room bookings
Help teams organize their time by optimizing the booking process.
Display info on screens outside meeting rooms to avoid interruptions and help with
collaboration.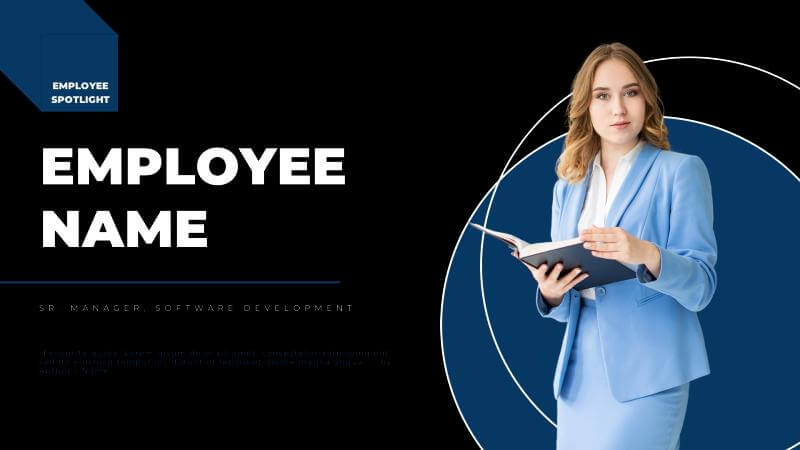 Optimize onboarding
Welcome new team members to the organization. Add a photo and a
short intro so employees can help them feel part of the team.
TESTIMONIALS
What our clients say
Global leaders choose Yodeck