Power BI integration for digital signage
Connect Power BI to your signage TVs in just a few clicks, with stellar security for your sensitive data. Help teams visualize business analytics, optimize their strategy and share insights using our Power BI integration for digital signage.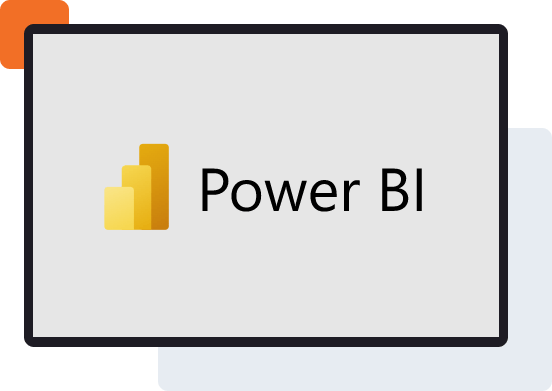 BENEFITS FOR BUSINESSES
How can our Power BI
integration for digital signage help you?


Security for sensitive data
Yodeck's digital signage integration for Microsoft Power BI ensures your confidential analytics remain private. So you don't need to display data on your screens using a publicly available URL. Also, we hash your passwords and they stay secured so there is no need to worry about your Power BI accounts getting compromised.
Display up-to-the-minute graphs
Use your digital signage screens to boost productivity and optimize strategies. As you set how often you want your dashboards to refresh, teams will always have up-to-the-minute data to drive their decision-making process. With the 'Refresh Interval' option in our integration, you determine how often updated info reaches digital signage screens.
Enrich screen layouts and playlists
Easily add the Power BI integration to your layouts or playlists, in addition to other vital information you want your teams to engage with. Get the right data to your teams so their productivity aligns with the best strategy for your business.
Yodeck badges and awards

BLOG
Read Our latest news
Discover how digital signage solutions can empower your SMBs by engaging customers, boosting sales, and enhancing brand awareness!
In the world of digital signage where seamless performance is paramount, Raspberry Pi 400 stands out as a versatile and…
A Raspberry Pi screen is one of the first things you'll need, regardless of what you're using your raspberry pi…